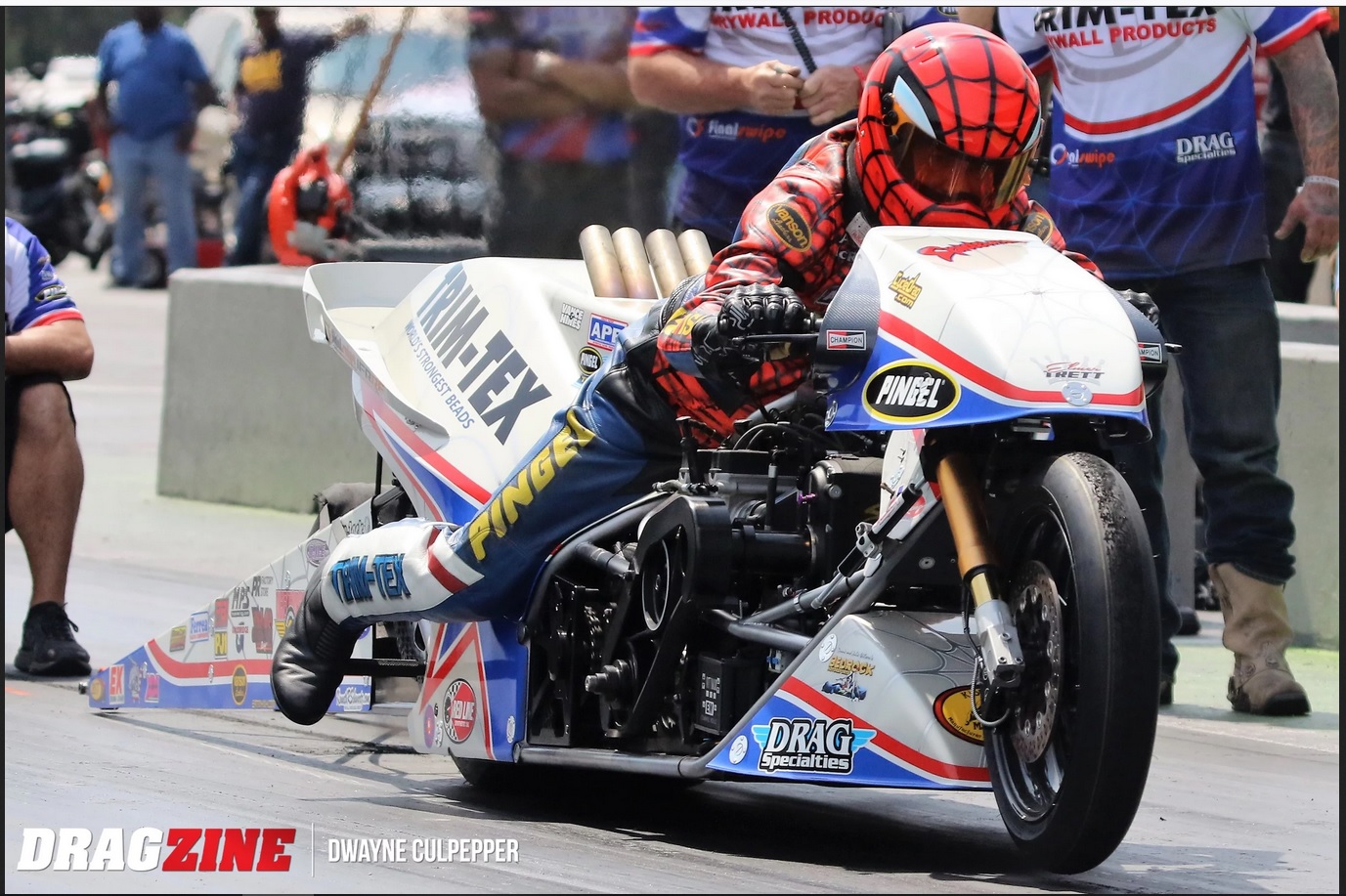 Larry "The Spiderman" McBride is the most decorated Top Fuel Motorcycle racer ever with 19 championships to his credit and multiple records as well. This type of legacy is built on big moments and McBride just added another to his resume by breaking his own world record with a legendary pass in the 5.50s during the Man Cup Finals at South Georgia Motorsports Park.
Recently at the Manufacturers Cup MTC Engineering Nationals at Rockingham Dragway in North Carolina McBride laid down a pavement-shredding 5.607 at 263.10 MPH to win the event. During that race, McBride reset the record multiple times before lighting the boards with the 5.607 lick. This level of performance was totally unheard of in the Top Fuel Motorcycle ranks and it made the numerous record-setting passes at one event even more impressive.
After the Rockingham event, people began to wonder if McBride could push his nitro-fed machine into the 5.50s at the Man Cup Finals. McBride wasted no time answering that question taking advantage of the near-perfect conditions to run a 5.507 at 264.96 MPH. This resets his own record by a tenth and tacked on some MPH for good measure. This new record might not ever be eclipsed unless McBride does it himself again on his way to a 20th Top Fuel Motorcycle title.