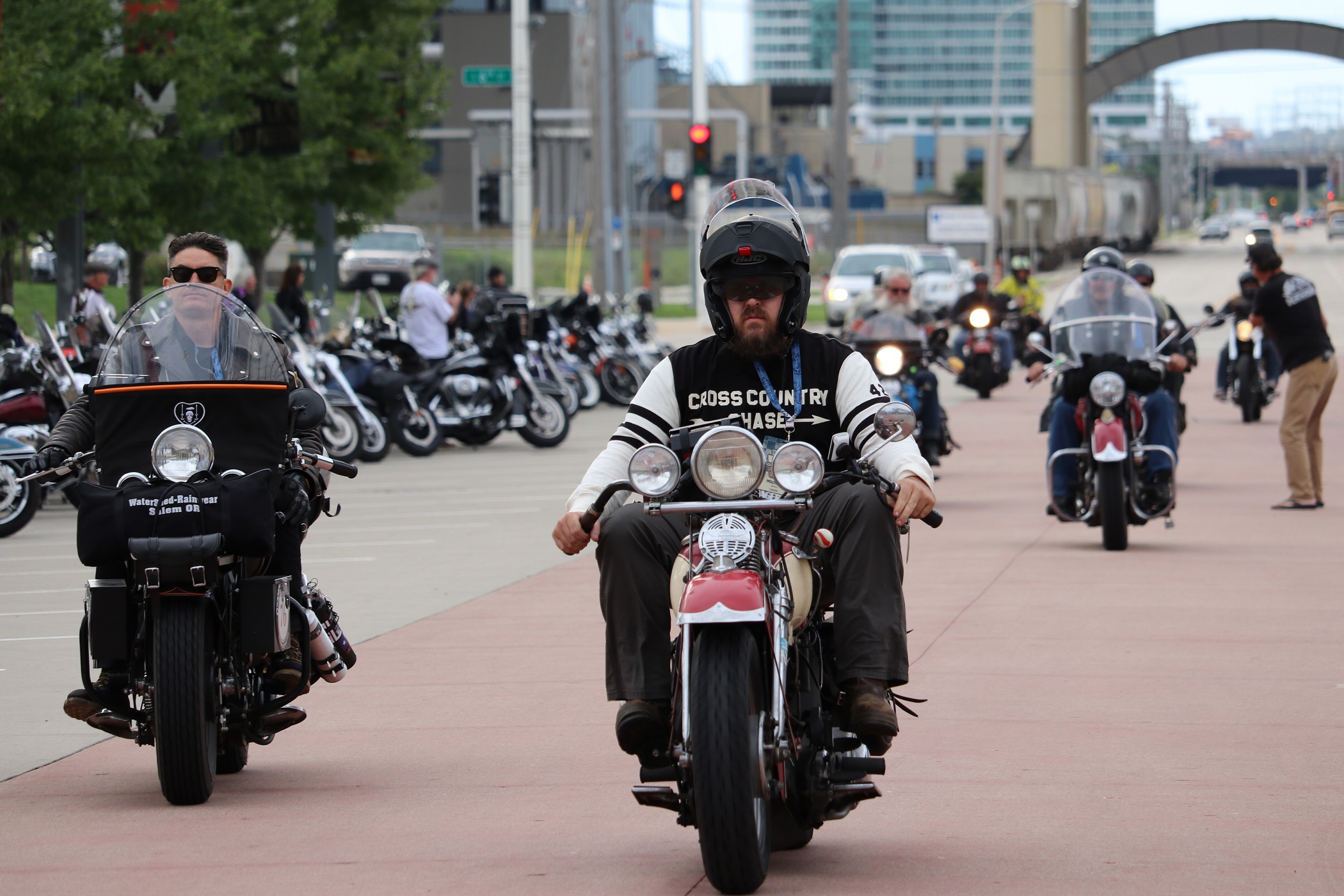 A glorious sunrise kicked off a day of cruising country roads and enjoying warm hospitality as Chase riders boarded the S.S. Badger for a 60-mile cruise across Lake Michigan before enjoying lunch during a visit at the gracious Harbor Town Harley-Davidson dealership. The day was topped off by dinner, fellowship and a bike show at the Harley-Davidson Museum in Milwaukee.
Riders loaded up the belly of the S.S.Badger with their antique motorcycles and spent the 4-hour cruise on the old ferry by napping, eating or playing bingo with the very animated staff of the coal-burning ship. Lucky rider, Evan Riggle, #11, would later show off the cool ship cap he won during bingo aboard the transport ferry during his first-time visit to the H-D Museum.
Luck also followed third place rider #72, into the museum. Larry Luce managed to roll onto the campus before the tire on his 1938 Velocette KSS went completely flat, so instead of visiting the museum exhibits as he had planned, the first-time visitor barely had time to get the flat fixed before the museum closed, though he did have time to enjoy a plateful of the great dinner the museum had prepared for the riders. Luce will start Stage 3 alongside the other riders, though James Malone, #05 and Don Gilmore, #22 have left the race completely. Good news is that rider #51, Shane Masters, has rejoined the group and is ready to make up for lost time. Be sure to check out the scores tomorrow and see where your favorite rider stands!