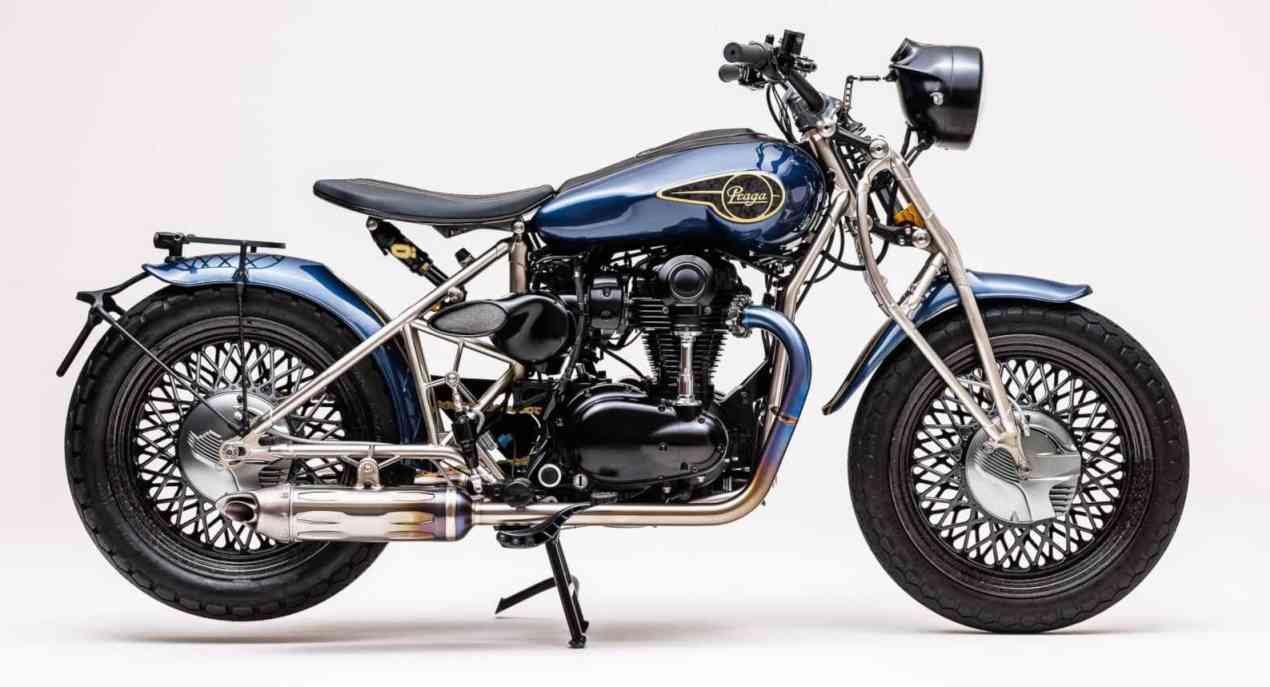 Moto Ouroboros: Praga ZS 800 Melds 1930s Style With 2020s Technology
Just 28 of this very special machine will ever be made.
by Janaki Jitchotvisut from https://www.rideapart.com
In November, 2022, Czech company Praga announced its upcoming, extremely limited-edition Bohema hypercar, of which just 89 units are reportedly planned for production. For those interested in an even more exclusive motorcycle, though, there's the Praga ZS 800.
Just 28 of these bikes will ever be made, with that number's significance harking back to the year 1928. Although this machine could only be made with 21st-century technologies, it draws influence from the 1928 Praga BD 500 for its design. The result is the seemingly timeless piece of rolling sculpture you now see before you.
It's built around a Kawasaki W800 engine, which freed Praga up to craft all the other, much more interesting bits of this bike. The forged carbon-fiber wheels, for example, feature wholly integrated hydraulic drum brakes. You've got five-axis-machined steel girder front forks up front for form, along with a fully adjustable Öhlins TTX suspension for function. The 18-inch, extremely special wheels come wrapped in Dunlop Roadsmart rubber—and really, just take a moment to gaze at that rather lovely titanium exhaust, as well as the exquisite rear rack with integrated taillight and indicators.
The 11.5-liter fuel tank is a structural element in the frame for added weight savings. As a result, Praga says that the dry weight of this bike tips the scales at just 142 kilograms—or a hair over 313 pounds. Even once you add fuel, the resulting machine comes in at a claimed 158 kilograms, or 348 pounds—which is still pretty impressive.
The W800 engine at its heart is a 773cc, air-cooled parallel twin that makes a claimed 50 horsepower and 65 newton-meters (47.9 pound-feet) of torque. It's mated to a five-speed gearbox, which is well and good. However, Praga also says that it's achieved 50/50 weight distribution on the ZS 800—which should showcase this mill in its best light.
"Strong and extremely lightweight materials – such as carbon, titanium, chrome molybdenum steel and aviation duralumin – enabled us to reimagine the rigid rear wheel suspension, the front swingarm fork, and the hydraulic drum brakes," ZS 800 chief designer Jan Žuži said in a statement.
"These futuristic materials and Praga sports division's latest production facilities have enabled us to transfer those elegant historical design elements to the present day, and to build a motorcycle with contemporary driving characteristics and a unique feel," he added.
If all goes according to plan, Praga plans to start deliveries of the ZS 800 sometime in mid-2023. Only 28 of these bikes will ever be made, with a price tag of £75,550 (about $91,797 at current conversion rates) apiece, not including tax.
Watch Video:
* * * * * * * * * * * * * * * * * * * * * * * *