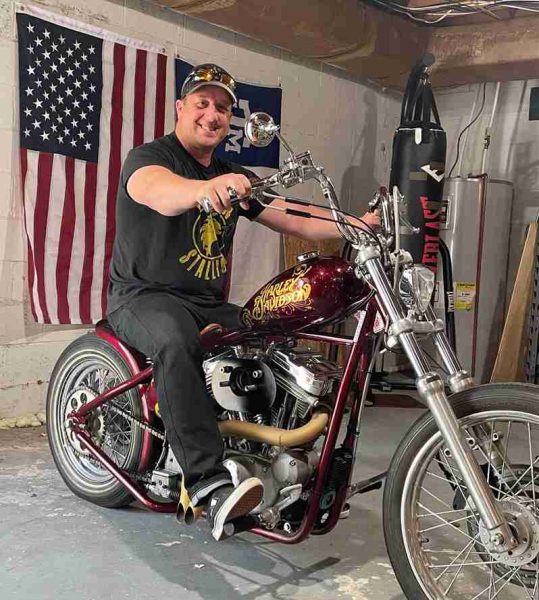 by Johnny White
Lil' Ruby is what I have named her, but this came after I bought her from the original builder this Summer. You see, Lil' Ruby started life as a 2002 Sportster that my son-in-law bought in 2015.
He bought the bike from another young man who needed cash more than he needed a Sporty, and my SIL had cash in hand. He rode it home to his mother's house and estimated he had the motor out of the frame less than 2 hours later.
The Harley Sportster wasn't his goal though. He planned before he purchased the bike. You see, he devised his strategy long before his purchase, and since a Sporty is the cheapest H-D motor he could get, well then that's what he went with. He was on a mission to build a tight little chopper/ bobber that he could ride through town and not see another exactly like it anywhere.
* * * * * * * * * * * * * * * *
Get all the Tech, Custom Build Features and the Products & Parts solutions for it — at Bikernet.com