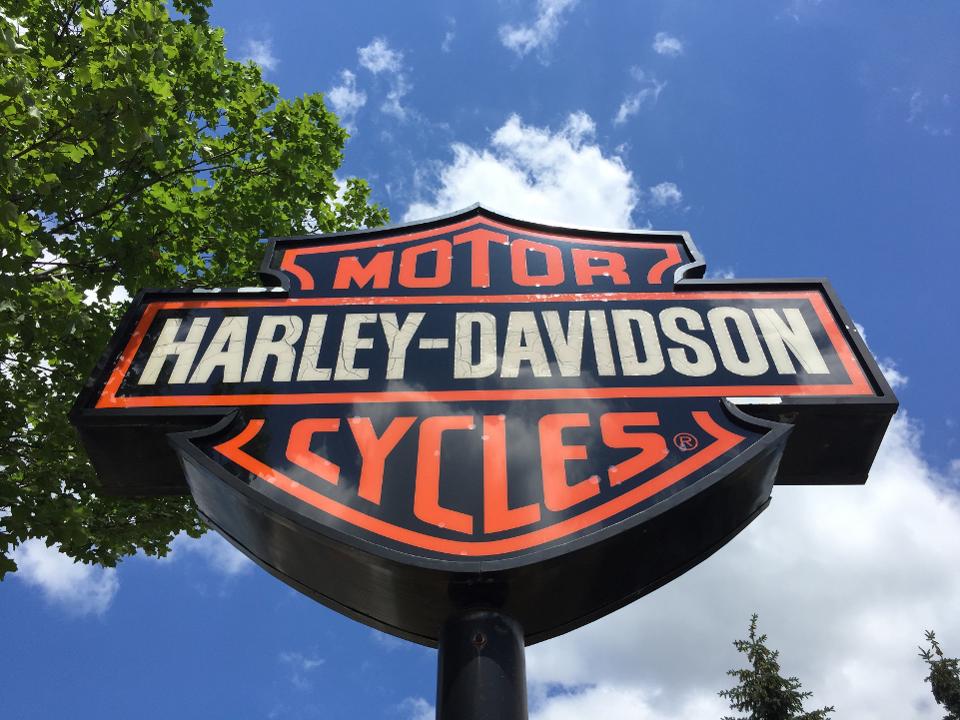 by Andria Cheng from https://www.forbes.com
For Harley-Davidson HOG -3.5%, the coronavirus initially led to production and dealership shutdowns and lower sales, but the pandemic could very well also help the iconic American motorcycle label—struggling with five straight years of declining U.S. sales—regain its cool factor.
Credit that to the new social-distancing penchant that has driven increased demand for different outdoor pursuits from biking to running. A case in point, Commerce Department reported on Thursday sporting goods and other hobby retailers posted a 21% jump in June retail sales from a year earlier, a rare bright spot among retailers that sell non-essential items. In another example, April U.S. sales of bicycles topped $1 billion, a record level, about double the average for the month, according to NPD Group.
"The 'outdoor play' seems to have made its way to Harley-Davidson in terms of increased demand," said Wedbush analyst James Hardiman in a report on Thursday.
He upgraded his rating on the Milwaukee company to outperform from neutral. He wasn't alone. His counterparts at UBS and BMO also upgraded the stock this week, following some others recently.
The stock has doubled since reaching a multi-year low of about $15 in March.
"Perhaps the positive by-product of this terrible pandemic is a renewed interest in the open road," BMO analyst Gerrick Johnson said Tuesday.
Hardiman estimated the motorcycle maker's June sales by units jumped in the low double-digits after declines of about 40% in April and at least 10% in May. Covid-19 also had dented the company's first-quarter sales and profit it reported in April. Before that, Harley-Davidson's sales in the U.S., its top market, declined for five straight years as the company faced an aging baby-boomer customer base with the sport having lost its traditional appeal, especially among younger millennial consumers.
But the pandemic may be changing some of that equation. Hardiman said his team's conversations with dealers running Harley's new-rider training classes suggest there's "mounting demand."
Meanwhile, as demand rises, halted production and the company's reduced shipment of new motorcycles to dealers have raised the prices for used bikes on the market.
"More of our contacts are complaining of insufficient inventories than at any time during the 14 years we have been conducting our dealer survey," the analyst noted, adding his team's analysis of both new and used bikes available online showcases "the dramatic reduction in inventory."
Higher used bike prices help to narrow the price gap they have with new bikes and make it more attractive for customers to shell out for new models instead, Hardiman said. That helps to reduce an "overabundance of used bike availability" and "allows the company to clean up the channel and 'reintroduce scarcity,'" he said.
To be sure, the jury is still out on Harley-Davidson's return to its formal luster. The company is saddled with debt and the pandemic and the fallout impact on the economy and consumer psyche may well curtail demand for its bikes, which cost anywhere from $8,000 to $50,000 as listed on its website. Harley-Davidson said it's lowering costs, including last week announcing 700 job cuts. It's also simplifying production to focus on more profitable models and prioritize on "markets that matter."
The company in May named Jochen Zeitz, its long-time board member and former Puma chief who BMO's Johnson said is well versed in corporate transformations, as its new CEO after former long-time chief Matt Levatich left earlier this year.
"We have long been among the most vocal of Harley-Davidson's critics, and yet through both direct action and unintended circumstance, we now find the combination of potential demand drivers and margin opportunities to be extremely compelling," Wedbush's Hardiman said.