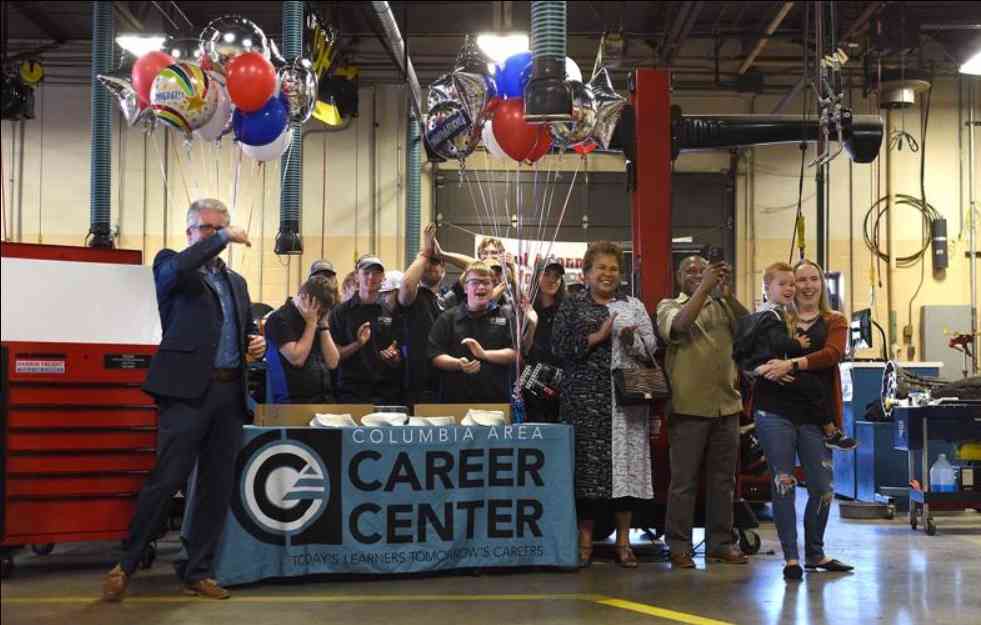 He's shocked, supporters aren't
by Samantha Dietel from ColumbiaMissourian.com
When Jared Monroe returned to his classroom after a meeting, he was met with thunderous applause and a $100,000 check. He had to stop and take it all in.
Monroe, an automotive instructor at Columbia Area Career Center, is one of five grand prize winners of the 2022 Harbor Freight Tools for Schools Prize for Teaching Excellence. Representatives from the foundation joined Monroe's colleagues, friends, family and students in surprising him with the award Tuesday morning in the automotive shop where he teaches.
Harbor Freight Tools for Schools is awarding $1.25 million in prizes to 20 skilled trades teachers nationwide, according to the foundation's news release. The career center's skilled trades program will receive $70,000 while Monroe will receive $30,000.
Marcus Hicks, an area manager at Ford who works as a facilitator between the career center and the motor company, worked to hold back tears during the presentation.
"Everything you see in this shop, from the computers to the toolboxes, he's done this for you guys," Hicks told Monroe's students.
Read the complete Inspiring Article at ColumbiaMissourian, Click Here
* * * * * * * * * * * * * * * * * * * * * * * *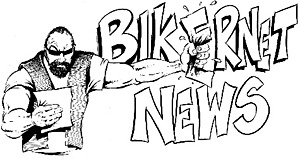 Click to Stay updated with all Motorcycling News that matters – every Thursday only at Bikernet.com