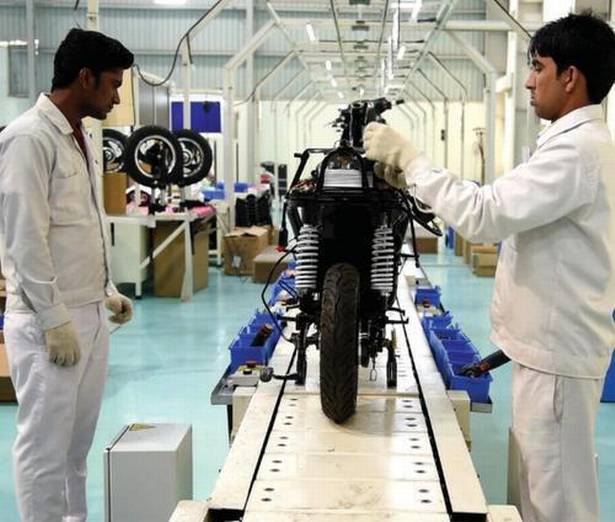 INDIA – As the country still grapples with providing charging infrastructure for electric vehicles (EVs), electric two-wheeler makers are turning to detachable batteries to make the charging process easier.
Recent launches such as Okinawa Autotech's i-Praise scooter (₹1,15,990, ex-showroom) and Avan Motors' Trend E (starting price ₹56,900, ex-showroom), come with such portable batteries. "We understood the need of the hour and developed detachable batteries," said Jeetender Sharma, Founder and Managing Director, Okinawa Autotech; Avan Motors' Business Development Head, Pankaj Tiwari, concurred.
Both Sharma and Tiwari stressed that this feature would benefit customers living in multi-storey apartments. "Charging time on our batteries is also not very high. It takes two to four hours," Tiwari said.
Okinawa's Ridge+ (₹76,499, ex-showroom), an upgraded model of its Ridge scooter, also comes with a detachable lithium ion battery. Indigenous e-scooter manufacturers are slowly moving away from lead acid batteries and adopting lithium ion batteries, with the government's subsidy under the Faster Adoption and Manufacturing of Electric and Hybrid Vehicles (FAME) programme helping them.
"We always request that the subsidy on lithium ion batteries must continue. If the subsidy comes down, it is very difficult for the consumer to purchase the vehicle," Tiwari said. However, he also stressed that charging infrastructure development is necessary to inspire confidence among EV consumers and adopters.
Localisation of parts
Local component sourcing is another area where manufacturers want support from the government. "The (government) support is required everywhere for localisation. Once the volumes go up, localisation can be done more easily. Right now, the volumes are not allowing local manufacturers and suppliers to give components," said Tiwari.
However, for Okinawa, over 90 per cent parts are already localised, Sharma said. He also revealed that the company will launch a high-speed motorcycle in the second quarter of next year, which will be "100 per cent localised". Currently, an important area of focus for manufacturers is growing their presence in the country. Okinawa, which currently has over 300 dealerships, plans to increase them to 500 next year. Avan, which has 33 dealerships and is present predominantly in Maharashtra and parts of Karnataka and Tamil Nadu, plans to have over 100 dealers this year.
When it comes to volumes, the companies seem to be taking a steady approach. "Okinawa has sold close to a 1,000 i-Praise scooters since its launch," Sharma added. While Tiwari did not comment on the number of scooters Avan Motors has sold, he said that the company is targeting total sales volume of 12,000 units this year and aims to double it next year.