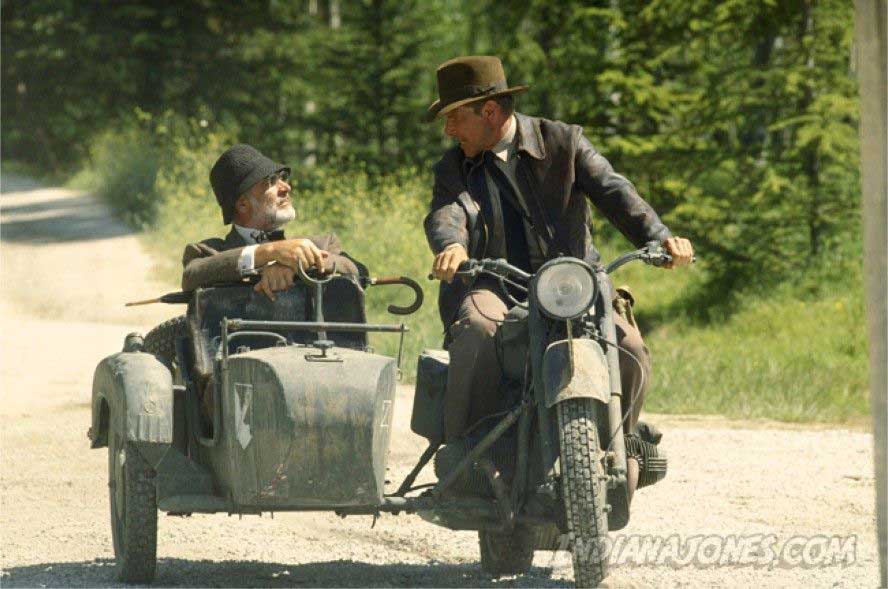 by Adreon Patterson from https://www.cinemablend.com
Motorcycles and Indiana Jones have been synonymous with each other since Raiders of the Lost Ark. Of course, seeing Harrison Ford riding motorbikes in ancient ruins left an impression on moviegoers. One of those moviegoers was Hollywood's go-to motorcycle guy Justin Kell. He loved being on set and seeing Ford in full Indy mode, but there was one recurring hilarious moment. Kell recalled a major distraction while working on the set of Indiana Jones and the Kingdom of the Crystal Skull.
Taking part in an Indiana Jones film would be any fan's dream. And Justin Kell got to witness so many things while working on Indiana Jones and the Kingdom of the Crystal Skull. Of course, motorcycles are a huge part of the Indy legacy. So, it only made sense for Kell to be part of the production. The motorcycle expert gave a peek into what working on the Indiana Jones sequel was like.
"One of the distractions I had to deal with was Steven Spielberg's DP, who was a rider, and every once in awhile would snag one of the bikes when I wasn't looking. I would be with my guys, hear one of them fire up, and watch as he drove by us with the middle finger raised. [Laughs.] Of course, all of that was clearly worth it, especially when I first got to set to see Spielberg behind the camera and Harrison Ford walked out in that Indy costume. Not to mention I got to ride a Harley through the library at Yale College, a scene a lot of people remember. That was one of those experiences you can't buy."
For anyone who grew up on the Indiana Jones films, seeing Harrison Ford in full Indy garb would be any fan's goal. Fortunately, Justin Kell got to live out that moment. Stealing a motorcycle for a joyride is one thing. But you're talking about a motorcycle meant for a multi-million blockbuster directed by the one and only Steven Spielberg and starring a film icon like Harrison Ford. But then again, it's Spielberg's DP. Who's going to tell Spielberg's right-hand man 'no'? So, you must give the guy credit for giving a middle finger and just dealing with the consequences later.
But you can see where having that many bike enthusiasts on set filming could be a headache. That would make anyone anxious especially if the DP had wrecked the bike. Well, all that anxiety was worth it if you get to see Indiana Jones in the flesh. But a bike-stealing photography director and Harrison Ford himself were just small parts of the on-set distraction.
According to Justin Kell, Harrison Ford wasn't the only distraction he had to deal with. Kell revealed to Inside Hook Harrison's co-star Shia LaBeouf was his neighbor during the production of Indiana Jones and the Kingdom of the Crystal Skull. He recalled LeBeouf trying to peek at his work. Until his moments with the DP, the motorbike expert managed to keep the actor at bay.
Dealing with so many distractions was a slight annoyance compared to seeing Harrison Ford in action. While critics and fans may not have enjoyed the Indiana Jones sequel, it was nice to know the motorcycle expert has a wonderful time. To see Indy riding bikes so effortlessly, you can watch Indiana Jones and the Kingdom of the Crystal Skull on Hulu and Prime Video. That can occupy your time until Indiana Jones 5 finishes production and arrives in theaters.