METZELER CRUISETEC Tires Selected as Original Equipment Tires of New Indian Motorcycle Pursuit Lineup
The next generation of American touring performance motorcycles will be factory equipped with METZELER CRUISETEC™ tires.
Rome, GA – March 29, 2022 – METZELER USA is proud to announce that Indian Motorcycle has once again selected the METZELER CRUISETEC™ as original equipment tires on a new collection of models: the Indian Pursuit Dark Horse and Pursuit Limited.
Building on the already strong relationship between the German-born tire brand and America's First Motorcycle Company, METZELER CRUISETEC™ is now the original equipment on most Cruiser, Bagger, and Touring models, including the all-new Indian Pursuit.
Indian has built the Pursuit around the comfort and features of a traditional touring bike, but with more power and attitude. These motorcycles are designed to provide both rider and passenger with ultimate luxury while also delivering a staggering 122 hp and 128 ft-lbs of torque. With a chassis-mounted fairing, premium suspension, inverted front forks, a cast-aluminum frame, and of course METZELER CRUISETEC™ tires, the Pursuit models offer rock solid stability and control.
"As Indian Motorcycle continues to push the envelope and build cutting v-twin motorcycles that are extremely powerful and capable while also featuring cutting edge comfort and technology, the need for high performance tires is paramount," explains Josh Whitmire, North America OE Manager for Metzeler. "The METZELER CRUISETEC™ is simply the perfect tire for the new Indian Pursuit models."
The METZELER CRUISETEC™ was especially designed to offer superior grip, handling, control and durability under the intense forces produced by today's heavyweight and high powered motorcycles. Dual compound rear tires promote fast warm-up and chemical grip even in wet conditions, while the brush-like tread pattern helps clear water and keep your motorcycle glued to the road. The profile, reminiscent of a more aggressive sport touring tire, helps maximize the contact patch while cornering and offers incredible stability for those riding with a passenger.
OE Fitment:
Front Tires: METZELER CRUISETEC™ 130/60B19 M/C TL Reinf
Rear Tires: METZELER CRUISETEC™ 180/60R16 M/C TL 80H Reinf (I)
For more information on the new Pursuit Dark Horse and Pursuit LImited models from Indian Motorcycle, visit www.indianmotorcycle.com. To learn more about the METZELER CRUISETEC™, visit www.metzeler.com, or follow along on Facebook and Instagram.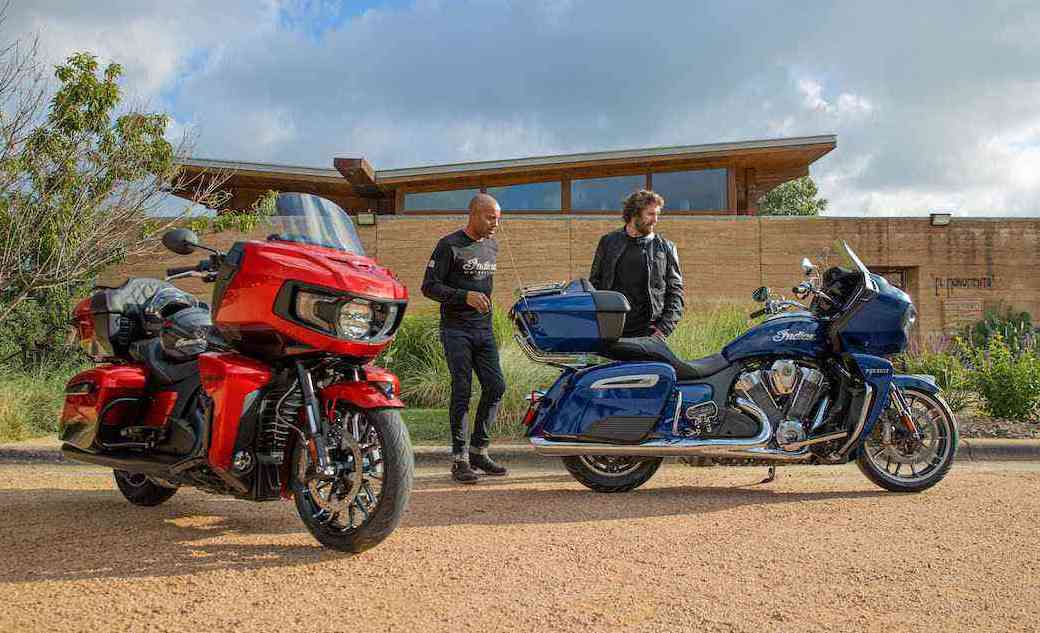 About Metzeler:
Metzeler has manufactured motorcycle tires since 1892 and our history goes hand in hand with the history of the motorcycle. From the use of new materials and the development of innovative tread designs to the introduction of advanced rubber compounds, the German brand is always at the forefront of technical development. Learn more at www.metzeler.com.