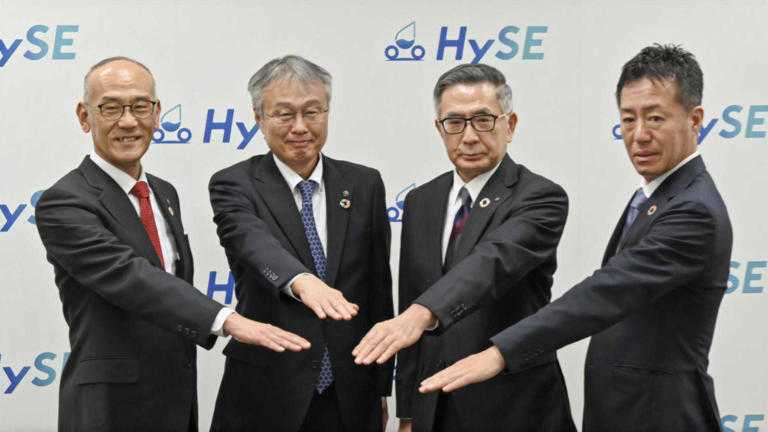 with inputs by Janaki Jitchotvisut from www.MSN.com
Japan's Big Four motorcycle manufacturers will conduct research and development together.
May 17, 2023, Japan's Big Four motorcycle manufacturers announced their brave new plan to co-operate on development of hydrogen-powered motorcycle engines. Honda, Kawasaki, Suzuki, and Yamaha executives gathered together at a Tokyo press conference with the surprise announcement of formation of HySE — which stands for "Hydrogen Small Mobility and Engine Technology."
Additionally, apart from these four biggest Japanese moto manufacturers, Kawasaki Heavy Industries Limited and Toyota Motor Corporation will also join HySE as special members. Having the latter two companies on board is significant as they have independently advanced their own hydrogen-powered research in their respective fields.
While HySE will focus on motorcycle engines, they plan to develop other hydrogen-powered engines for small mobility needs, as well.
The unrivalled HySE organization jointly announced a plan to pursue research and development in three main areas, with responsibilities for each divided among the four OEMs as follows:
Research on hydrogen-powered engines (Honda, Suzuki, Yamaha, and Kawasaki Motors)
Study on hydrogen refuelling system (Yamaha)
Study on fuel supply system (Kawasaki Motors)
* * * * * * * * * * * *