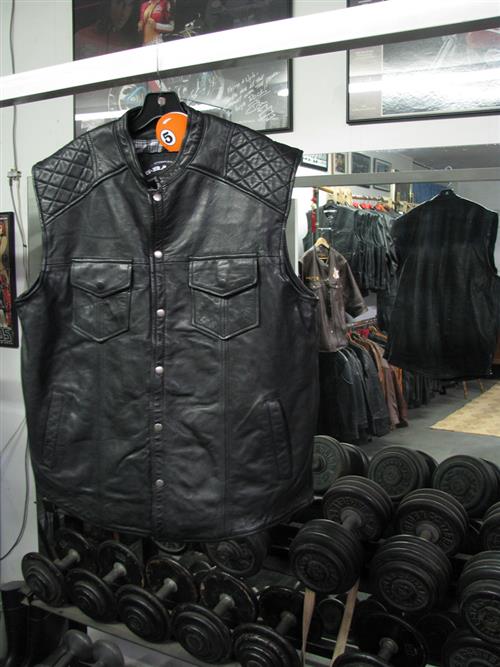 We ordered just a couple of black Speedway shirts in a light leather without Sleeves. I like mine in brown. It's become my go-to vest for around town, not so much for riding. When I need a vest to carry my phone, notes, sunglasses, and stuff, it hits the spot. I can wear it over a flannel for additional warmth or over a T-shirt to make up for missing pockets.
They are not in the shop yet, so if you're interested drop me a line and we'll make it happen. Or check out the Speedway full shirts in the shop.
Specical Ops Jacket is perfect for long days of riding – designed for the road with heavy duty gun metal grey zipper front, bound leather neck trim and strong double needle seam construction. The 2 conceal and carry pockets will stow your valuables.
Jak Shirt 5/8th Sleeve is a great head-turner when on city runs for daily wear. It features snap front closure with extended shirt-style tail that provides length in the trunk and delivers a slender look. All around one of the best fits. The Jak Shirt Sleeveless is made from strong milled Buffalo leather, a top-grain quality leather – the most common type used in high-end leather products.
BUY YOUR PERFECT RIDING GEAR AT http://shop.bikernet.com/
Order Online and don't forget to check out the Biker Media Section for Fiction and Non-Fiction Books.