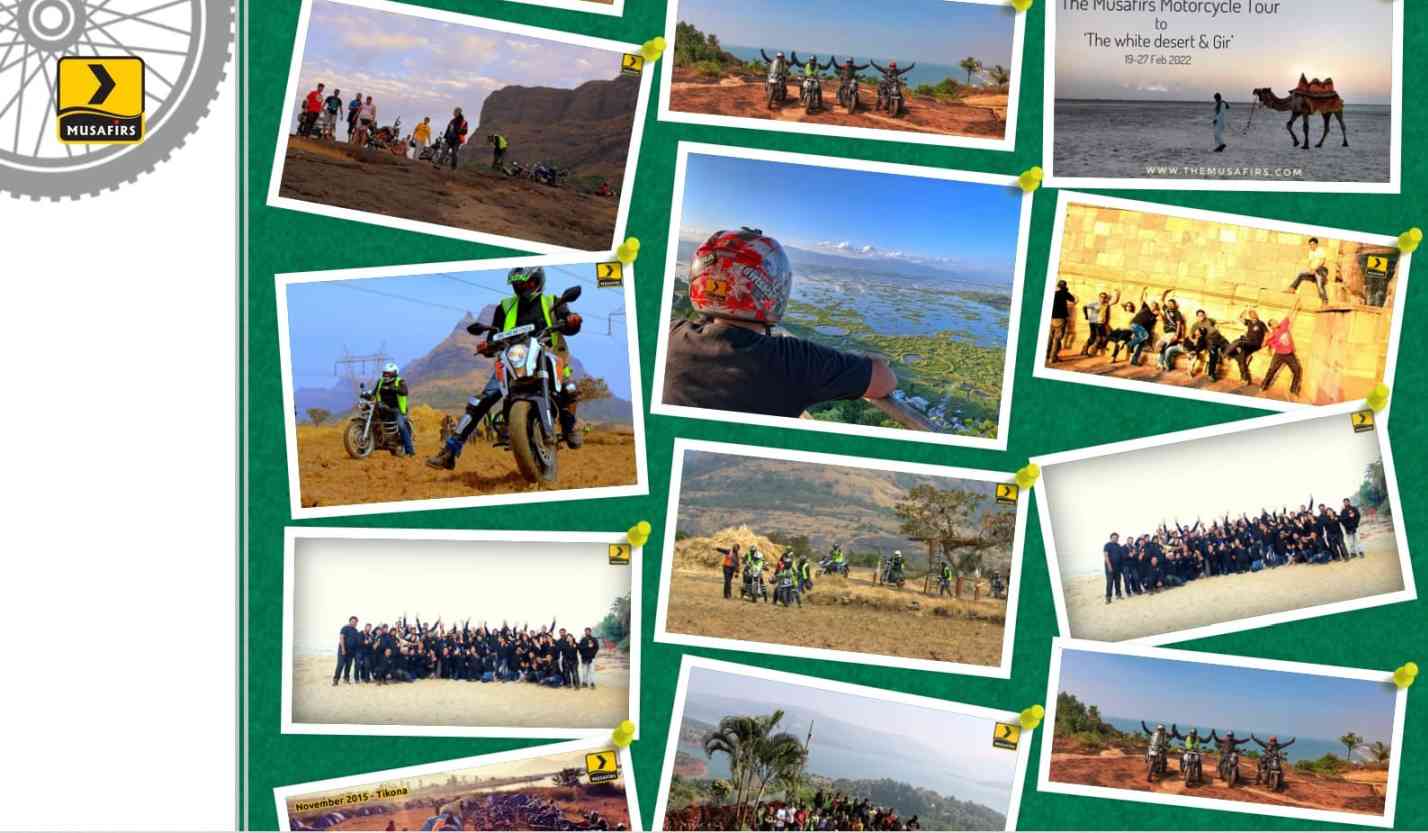 Friends as diverse as their range of motorcycle brands ride India's Countryside
There is this wonderful group of riders who have accumulated a million kms and plenty more goodwill.
Musafirs motorcycle club started in 2010 and camaraderie, discovery, adventure, expertise and fun have ensured that they have been on a group ride almost every month since they started their club.
The word 'Musafir' literally means 'traveller'.
There is plenty of information about The Musafirs group on their website and social media links.
Do check it out and follow them on social media in case you plan to visit India anytime for long-distance riding adventures to splendid destinations.
Their Website: https://themusafirs.com/
Facebook Page: https://www.facebook.com/musafirsmotorcycleclub
The destination for 149th ride of Musafirs motorcycle group was Kolad.
The ride was in a single-line formation. The neon-green reflective vests are for most of the riders. The red ones are for 'Pilots', 'Pointers' and 'Shepherds'.
Subscribe to the Free Weekly Newsletter from Bikernet to stay updated on Motorcycle news, events, products, reviews, tech & tips and more.