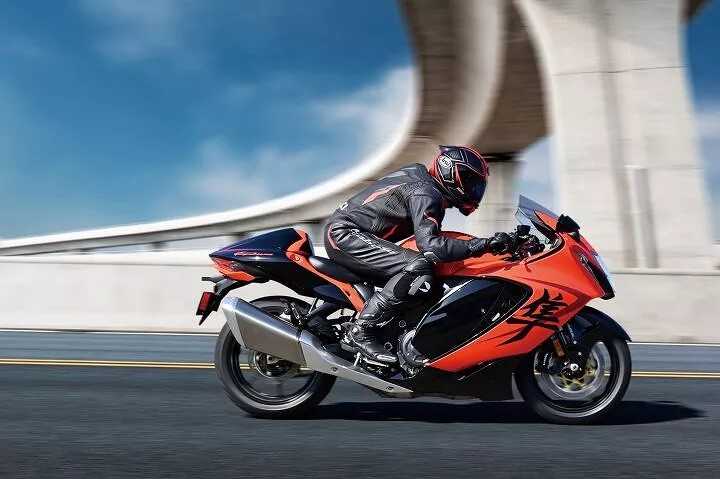 In 2024, Suzuki is celebrating 25th anniversary of Hayabusa with a limited edition model and a big party next week at the In-N-Out Burger Finals of the NHRA Camping World Drag Racing Series.
While the industry and market focusses on more practical and economical middleweight twin-engines,and daily commute two-wheelers– Hayabusa still continues to exist.
The first Hayabusa debuted in 1999, with nearly 300,000 units produced. Till date, people still remember and admire it as the fastest production motorcycle in the world.
The 25th Anniversary Edition Suzuki Hayabusa retails for $19,599. It is offered in a glass blaze orange and sparkle black paint scheme.

* * * * * * * * * * * *