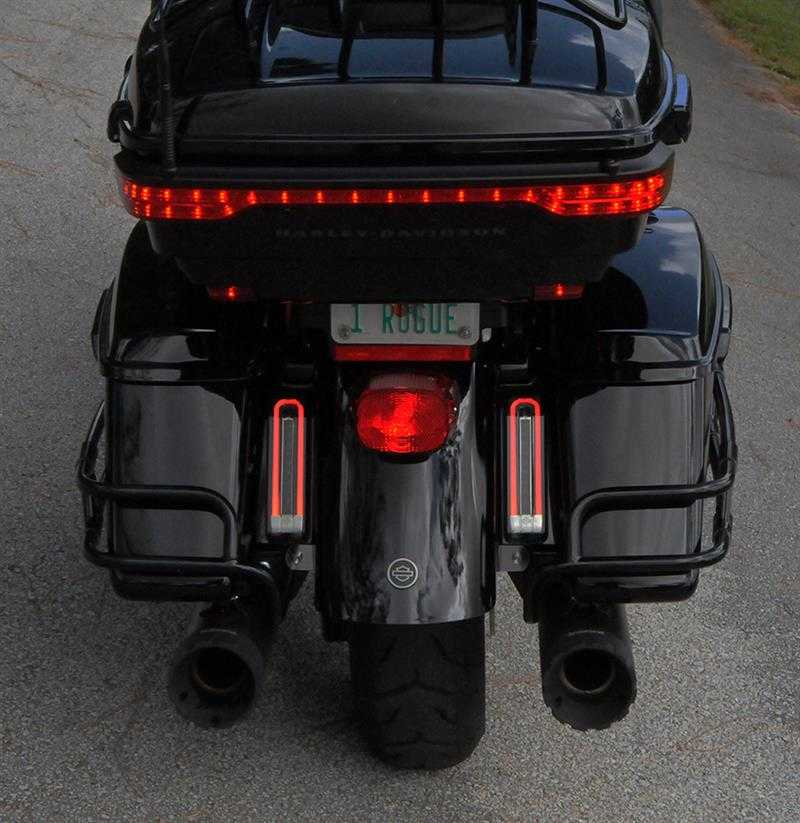 by Rogue
Run….Brake….Turn….signals on a 2022 Ultra H-D
Though the rear lighting on my 2022 Ultra Limited was good I felt that it could use a little more. I am one of those guys who wants folks behind me to see me and also know when I am stopping or turning.
There are panels between the saddlebags and the fender that have cutouts for these lights. The lamps are mounted in a sealed housing that slips into the opening and are held in place with the saddlebag hardware and an adhesive pad.
They would give me the additional lighting I was looking for.
Click Here to read this photo feature, Tech & Test only on Bikernet.com
* * * * * * * * * * * * * * * * * * * * * * * *
Get all the Tech and Tests dating back to 1996, only at Bikernet.com
See: https://www.bikernet.com/pages/Techs_Bike_Builds.aspx
And: https://www.bikernet.com/pages/Road_Tests.aspx