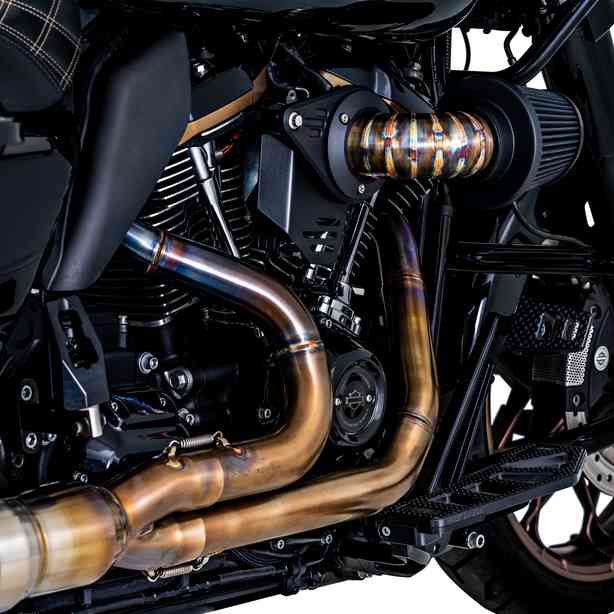 Vance & Hines Launches New Limited Production Handmade 90-Degree Stainless Steel Air Intake, Inspired by Popularity of Custom, Performance Baggers
Santa Fe Springs CA – January 19, 2023 – Vance & Hines today announced the VO2 Falcon Stainless, a limited production, hand-welded, 90-degree stainless steel air intake, inspired by the handmade exhaust systems that are common on the top professional and street race bikes. The intake fits all Milwaukee 8-powered Harley-Davidson motorcycles from 117ci motors down to 107ci, except those with fairing lowers.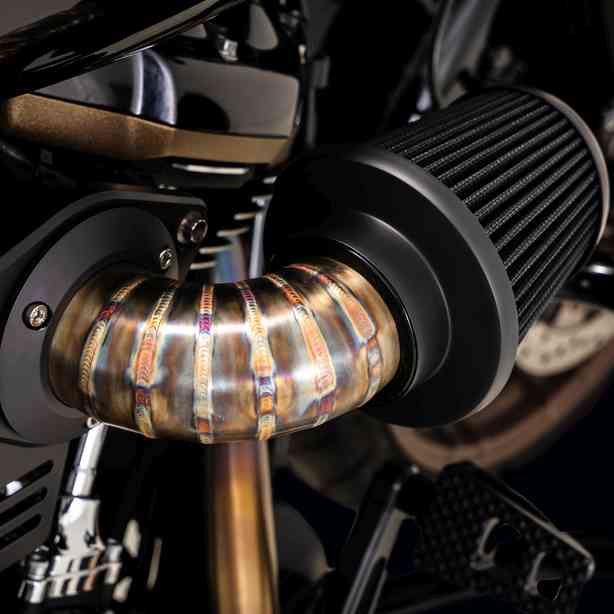 The VO2 Falcon Stainless is manufactured by Vance & Hines welders in Santa Fe Springs using high grade, 304 stainless steel tube and is hand TIG welded from pie-cut segments. The process yields a striking array of color and pairs perfectly with a stainless steel 2-1 exhaust system, like the Vance & Hines Hi-Output RR. The system includes a precision CNC-machined, billet aluminum winged mounting plate and an integrated breather assembly. It features the same slant-nosed, high volume oil-media air filter that is used across the VO2 Falcon Lineup.
"High performance baggers, inspired by King of the Baggers and BRL, are the hottest Harley customizing trend around the world," said Mike Kennedy, president of Vance & Hines. " This new limited-production product not only delivers great air flow, but is the finishing touch to a great looking, go-fast bagger."
Refer: www.vanceandhines.com
The VO2 Falcon Stainless retails for $749.99 and will be available in February 2023.
* * * * * * * * * * * * * * * * * * * * * * * * * * * *
Gear up to ride to your favorite Motorcycling Events, in Style – Click Here to view the all-new 5-Ball Racing Shop. We will give you a reason to ride in every season.