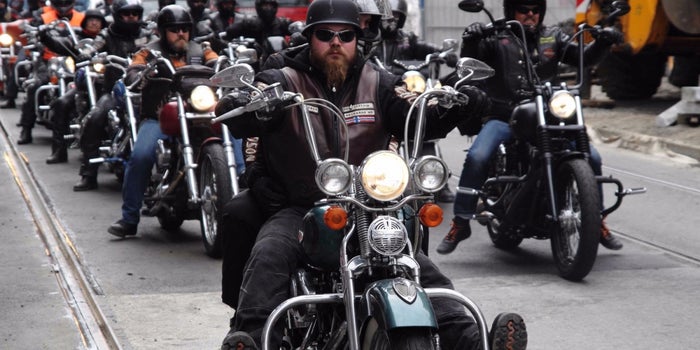 by Michael Weaver from https://the-riotact.com/
A police taskforce believes a number of shootings and arson attacks committed in South Canberra during the last three months are linked to outlaw motorcycle gangs.
ACT Policing's Taskforce Nemesis is targeting criminal gang activity in the ACT and believes at least five incidents between September and November this year are linked to outlaw motorcycle gangs.
An ACT Policing spokesperson said at least one of these incidents targeted a home with no known links to outlaw motorcycle gangs.
"We are urging anyone with information or footage of these incidents to contact police, as even a small piece of information may help with inquiries," the spokesperson said.
The following instances of suspected outlaw motorcycle gang activity are being investigated:
About 9:55 pm on 26 September 2019: gunshots were fired at a house on Fraenkel Street, Monash
About 10:20 pm on 29 October 2019: gunshots were fired at a house in Fink Crescent, Calwell
About 10:40 pm on 29 October 2019: an incendiary device was thrown at a house in Pockett Avenue, Banks
About 10:55 pm on 20 November 2019: an aggravated burglary and arson occurred at a house in Chirnside Place, Kambah
About 10:10 pm on 25 November 2019: three cars were set on fire at the same residence as a previous incident in Fraenkel Street, Monash.
Police believe these incidents were all specifically targeted and are related to outlaw motorcycle gang activity.
"Officers from Taskforce Nemesis will continue to relentlessly pursue criminal gangs who seek to disrupt the safety of Canberra suburbs," an ACT Policing spokesperson said.