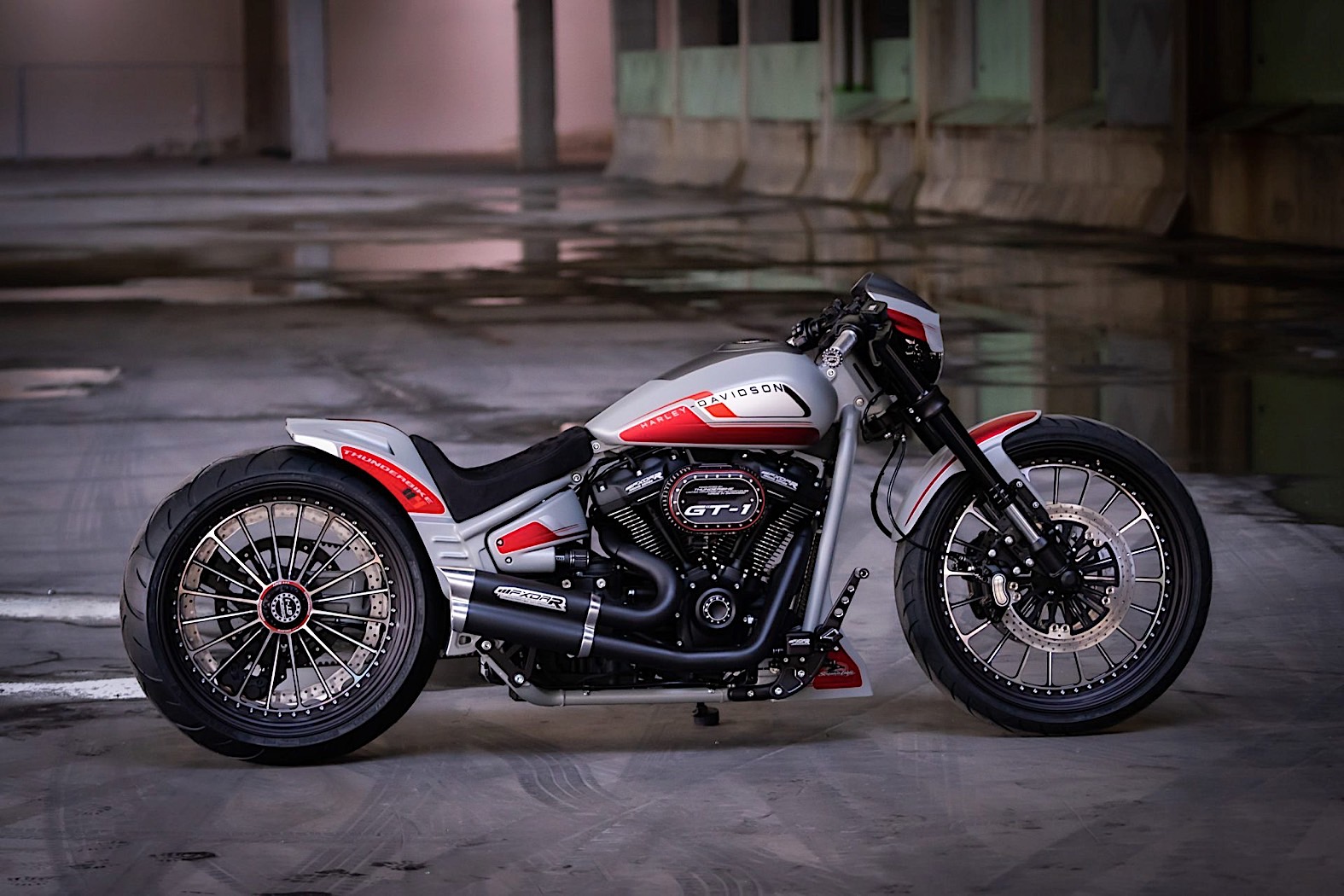 by Daniel Patrascu from https://www.autoevolution.com/
Generally, the GT moniker is reserved for a particular breed of cars, built specifically to offer performance, thrills, and looks to die for, even on long distance drives. But it is used on motorcycles as well to advertise the machines' capability of handling long trips and high speeds simultaneously.
There are a great number of bike builders that use the GT name for their models.Yamaha does it for the Tracer, BMW has a number of GTs too, and so does KTM. But not Harley. At least not officially, because there is a Softail FXDR out there that is called exactly that.
Of course, the bike is no longer the FXDR you get at the local Harley dealer, but a customized piece of work handled by a German garage called Thunderbike.
As many of their other builds, the GT One, as they call it, is the result of serious work that ended in the replacement of many original parts with custom-made ones, all for the sake of doing something Europeans are generally not used to seeing.
There's a long list of modifications made and custom parts added. The list includes new wheels, grips and exhaust system, but also a unique paintwork handled by a group called Kruse Design.
Most importantly, despite having much larger wheel than stock (23 and 21 inches), the bike makes no compromise when it comes to suspension, which is essential for long-distance travels. Thunderbike says that by using a completely new triple tree, no restrictions had to be made in this respect when the new wheels were fitted.
The Harley-Davidson GT One was shown for the first time at the end of last year. It is part of a family of Thunderbike builds that includes other high-profile projects, like the RS Lambo we talked about last week, a tribute to the Italian-made supercars.