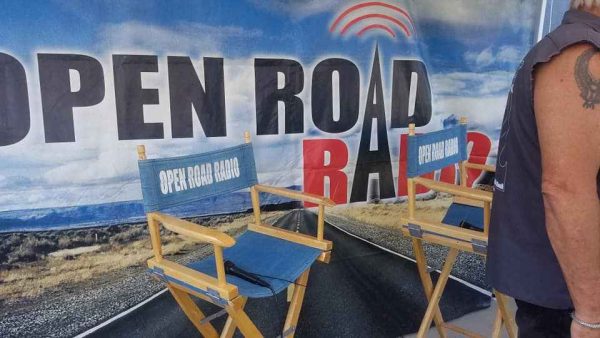 Motorcycle Mondays Presents "LIVE in Sturgis"
Open Road Radio –America's Standard in Motorcycle Talk RADIO Show -celebrating 25 years & streamed live weekly!
Featuring….our host Gina Woods, Penny FXR & Steve Piehl with other special guests.
Tonight we discuss happenings here in The Black Hills.
New segment with Dave Ratner in "Meet on the Street" Dave has an exclusive interview with Danny Brown of Eagle Rider – Chicago
Gina Woods & Penny FXR bringing the latest Sturgis happenings and Steve Piehl discussing Kirsh Helmets.
We'll put a wrap on it by discussing motorcycle events coming up locally & nationally!
Hold on tight it's going to be a thrilling ride!
LIVE Mon Nite 9:00 pm-10:00 pm est: Coast to coast & worldwide!
1400 AM 107.1 FM KSHP- Las Vegas
https://facebook.com/Roadhost
https://facebook.com/gina.woods.961
Our show is fueled by Andrews Products, Sea Foam Products, Kirsh Helmets, J&P Cycles, Biker Belle's Women's Day @ Buffalo Chip Kass & Moses, Harley-Davidson, Full Throttle Law, Bike Show Mafia, Motorcycle Safety Foundation, Chixs On 66, & MegWear Apparel
* * * * * * * * * * * *
Do catch Bikernet.com Crew & Bandit himself at Sturgis Rally!!!
Catch Bikernet's comprehensive Motorcycle News, every Thursday – only at www.Bikernet.com