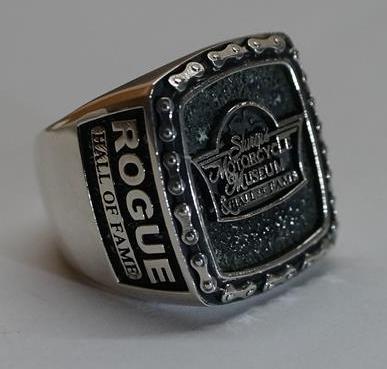 by Misled
In 2005 John "Rogue" Herlihy was inducted into the Sturgis Motorcycle Hall of Fame. He was inducted into the Freedom Fighter section of the HOF which is for individuals who fought for motorcycle rights.
Hall Of Fame Rings did not become available until 2020. In 2020 the inductees received Hall of Fame Rings designed by Frank Zubieta owner of NINO 925.
Members of the Sturgis Hall Of Fame were given the opportunity to have rings made for them by contacting Frank.