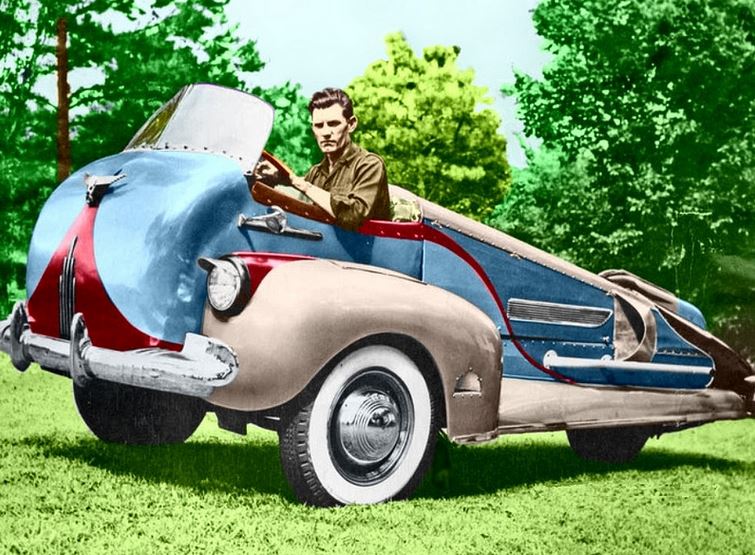 Custom Culture came alive during shortage of car manufacturing in the post-war 1940s.
Frank Mayes' Trike 700cc 1948 ~ This one-off reverse trike was built by Frank Mayes from Fayetteville, Arkansas. The car had front-wheel drive and brakes and rear-wheel steering. Imagine driving with a speed of 55 mph on fixed front-wheels.
Read the Article and See the Patent Application.
Only at Trikes.bikernet.com