100 word fiction contest continues…. #100WFC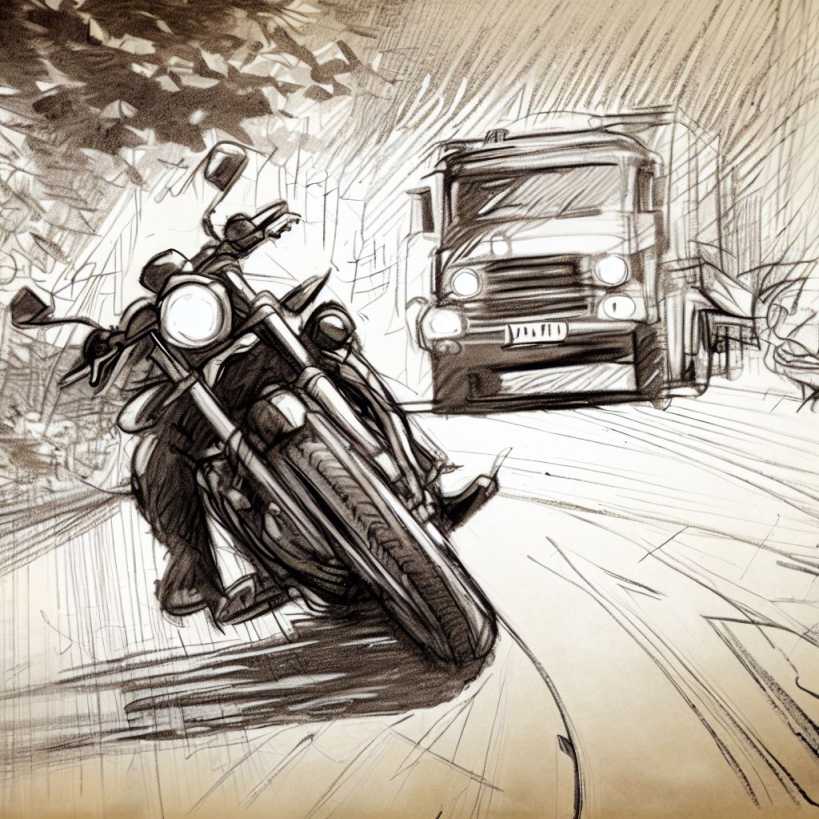 Shallow Grave
by Rhys
(illustration by Wayfarer)
Gary finished his Triumph chopper metal flake gold with helmet to match. Out for a shakedown run. Cruising back roads all seemed good, until a truck rounded the bend on the wrong side. Both rider and bike slid off the road.
Gary awoke in the ditch his bike several feet away. In incredible deep pain, a bone protruded through his jeans. He yanked off his helmet and flung it up onto the road hoping a passerby would see it. A car stopped. The driver snatched the lid and left. Did he hear Gary's screams?
The DWP crew found Gary's lifeless body a week later.
* * * * * * * *
Yup, its a weekly contest open to all. Just sign up for the free weekly newsletter by clicking here.
Then email us your 100 word limit fiction to the editor wayfarer@bikernet.com
WINNERS SO FAR:
1. for the month of May 2023: "Been There Done That" by Steven Sanner
2. for the month of June 2023: "A Hundred" by Chris Dutcher
3. for the month of July 2023: "First Time" by Rhys
4. for the month of August 2023: "Hilary" by Gearhead