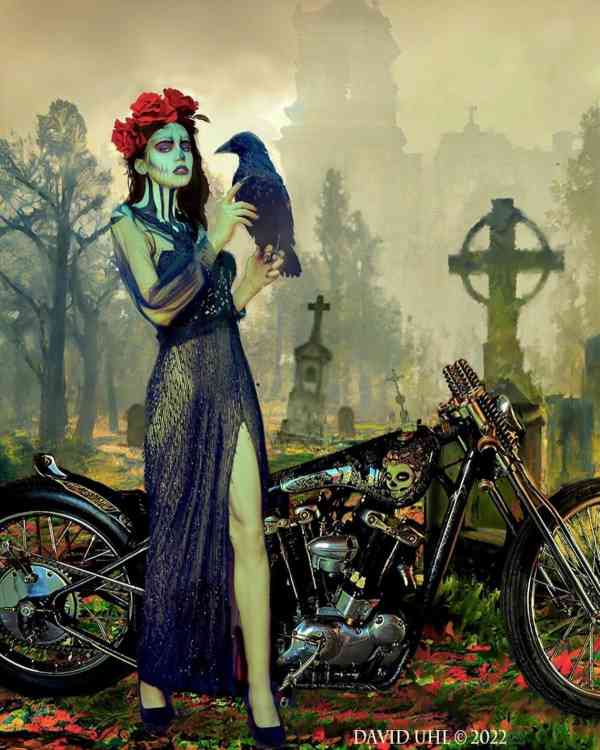 Artist David Uhl – New Release 2022
Worldwide release of his latest – – his first ever Halloween-themed piece.
This is the photo reference he'll use when he sits down at the easel to create his latest masterpiece.
As David stated, "The first time I saw this outrageous build by 70's Helmets was at Michael Lichter's Motorcycles as Art exhibit in Sturgis. It simply was destined to be painted."
FROM David Uhl Fine Art, Uhl Studios :
We are now taking orders for the Fine Art canvas prints. Each print will be hand-signed by David and numbered, along with the appropriate Certificate of Authenticity.
Please note: We will take orders for these through November 7th, at which time we will close the edition.
** Image size 18 x 24, $895 framed
** Image size 24 x 32, $1,295 framed
** Image size 30 x 40, $1,895 framed
Please let me know if you'd like to reserve this new piece. You can respond to this email or call me at 303-913-4840.
Thanks!
Greg
International Sales Director
Visit Website at: https://www.uhlstudios.com/
* * * * * * * * * * * * * * * * * * * * * * * * * * * *