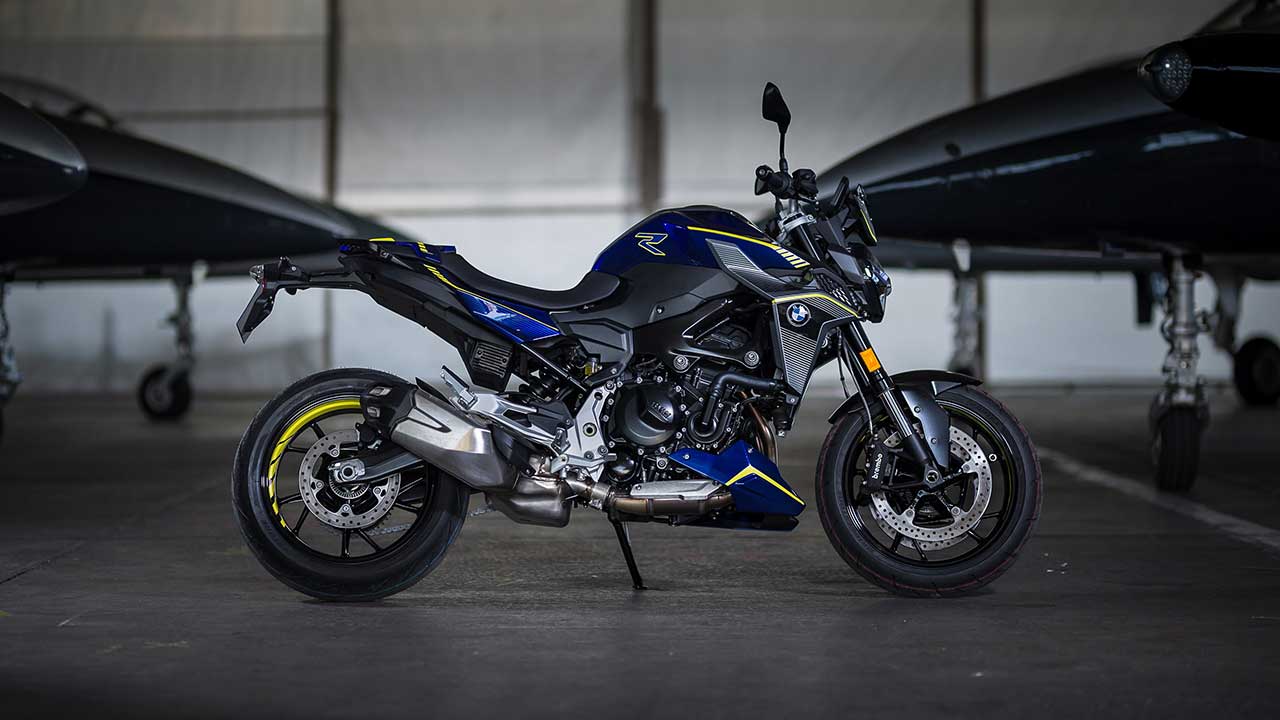 by Otilia Drăgan from https://www.autoevolution.com
Aviation-Inspired F 900 R Force Is BMW's Most Recent Limited Edition Bike
BMW is synonymous with luxury but, in case you didn't know, the Group has also dipped their toe in more affordable market segments, with the launch of the F 900 R, last year. The middleweight motorcycle was targeted at beginner riders, in particular, and it looks like that was successful, because there's a new launch this year.
BMW launched the F 900 R Force at Lyon, as a limited edition motorcycle inspired by aviation. And the design of this new BMW model is indeed eye-catching. The San Marino metallic blue, with neon yellow accents, inspires dynamism and is reminiscent of aircraft design. The F 900 R Force's sleek silhouette is also derived from fighter plane design.
Apart from its unique design, the new, limited edition BMW bike has similar features to the first F 900 R. The 895cc parallel-twin engine is able to deliver 67 lb.-ft.(31nm) of torque at 6,500 rpm, and has a maximum capacity of 99 hp.
Both F 900 models are also fitted with an electronically adjustable suspension, the Gear Shift Assist Pro, which adds to the sport character of these bikes. The adaptive headlight with LED elements gives the rider the best illumination when approaching curves, and several safety-features, like Dynamic Traction Control and Engine Braking Control, prevent sliding and help ensure a smoother ride.
Aimed mostly at younger riders, the F 900 R Force also features an A2 restriction kit, which means that it can be detuned, in order to be accessible to those who have an A2 license. And it can be unlocked at a later time, to access its full power.
Sadly, for those in other parts of the world, the new BMW motorcycle is only available to customers in France and there are only 300 bikes of this kind on the market. The F 900 R Force comes with a € 9,790 ($ 11,800) price tag, almost €1,000 more than the previous version.