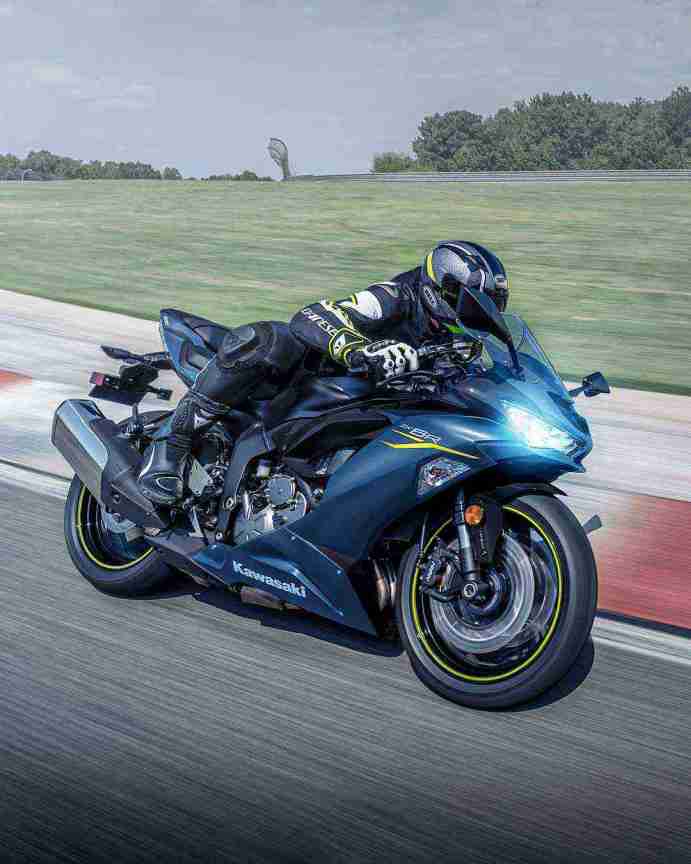 by Sergiu Tudose from https://www.autoevolution.com/
Japanese motorcycle manufacturer Kawasaki has announced that all its bikes sold in developed countries will become fully electric by 2035. They also plan on exploring hydrogen propulsion as more of a near-term solution, as they make the push towards carbon neutrality.
While the global pandemic didn't spare the motorcycle market, some people still view these two-wheelers as the best means of transportation, seen as how it carries with it the lowest risk of infection.
According to Kawasaki chief executive Yasuhiko Hashimoto, his company is open to establishing a partnership with others in order to achieve their environmentally friendly objectives, reports BikesRepublic.
"Outdoor leisure activity has been popular during the COVID pandemic. We will strengthen our environmental efforts with our sights set on post-pandemic lifestyles. Partnerships with other companies may be possible in the future," he said.
The first order of business is to launch a total of ten battery-powered motorcycles by 2025, before switching to EV power alone by 2035 in Japan, Europe, the United States, Canada and Australia. While short term plans might include new nameplates and "spin-offs", if the company's entire range is to be electrified within the next 14 years, that means fans need to start getting used to the idea of a fully-electric ZX-6R, ZX-10R or a Z650, just to name a few of their most popular (gasoline powered) models.
Kawasaki sold 380,000 motorcycles last year, despite a global market share of roughly 1%, as per Nikkei Asia. The bikemaker does of course have a strong presence in both Japan and North America, driven by its best-selling motorcycles.
As for its rivals, Honda is still the world's largest motorcycle manufacturer. Yamaha meanwhile wants to make 90% of its models electric by 2050, which would put them somewhat behind the curve when compared to Kawasaki and their ambitious electrification goals.
One important thing to factor in is the fact that bikemakers will soon begin competing with carmakers for batteries, which at the moment looks like a tall task for the former.
Kawasaki All In With Plans for Electric, Hybrid and Hydrogen Bike Future
by Todd Halterman from https://www.autoevolution.com
Now that Kawasaki Motors Ltd. has spun off as a separate business entity, the superbike manufacturer has recently revealed its plans on going forward, and those plans include a commitment to build forward-looking drivetrains.
By 2025, Kawasaki says they'll roll out 10 electric and hybrid motorcycles, five of them off-road models with "advanced fuel" power plants.
The news came as part of a presentation in Tokyo, and the company says the plans include a near heretical hydrogen-powered H2 engine.
While motorcycles make up just a small bit of Kawasaki's core business, they operate as stalking horses to market its large machine production facilities and products.
Part of the marketing is the use of their classic corporate logo. That design is essentially a Japanese character that represents the word for "river."
Masaya Tsuruno, Managing Director of Kawasaki Motors Europe, says the changes are aimed at staying current with a changing world.
"The world has changed immeasurably in the century-plus history of the Kawasaki company – none more so that in the past few years," Tsuruno says. "As we roll out our new corporate identity with the River Mark at its core, we look to take a next, bold step in terms of technology and engineering as well as enhancing the lives of countless people around the world with a focus on sustainability and emerging green technologies. While some things change others remain constant such as our commitment to be the best in our chosen fields; the River Mark is a fitting symbol of this commitment."
As a result of the changes, you can expect electric motorcycles to replace the company's smaller-displacement machines with models such as an electric street motorcycle to essentially replace bikes like the Ninja 400.
Kawasaki says that its efforts will be focused on the premium end of the market, likely meaning that these machines will be geared towards European and North American riders.
What it means is that you can expect Kawasaki to pressure other manufacturers to adopt non-traditional drivetrain systems and perhaps roll out up to 16 new motorcycles a year thru 2025.