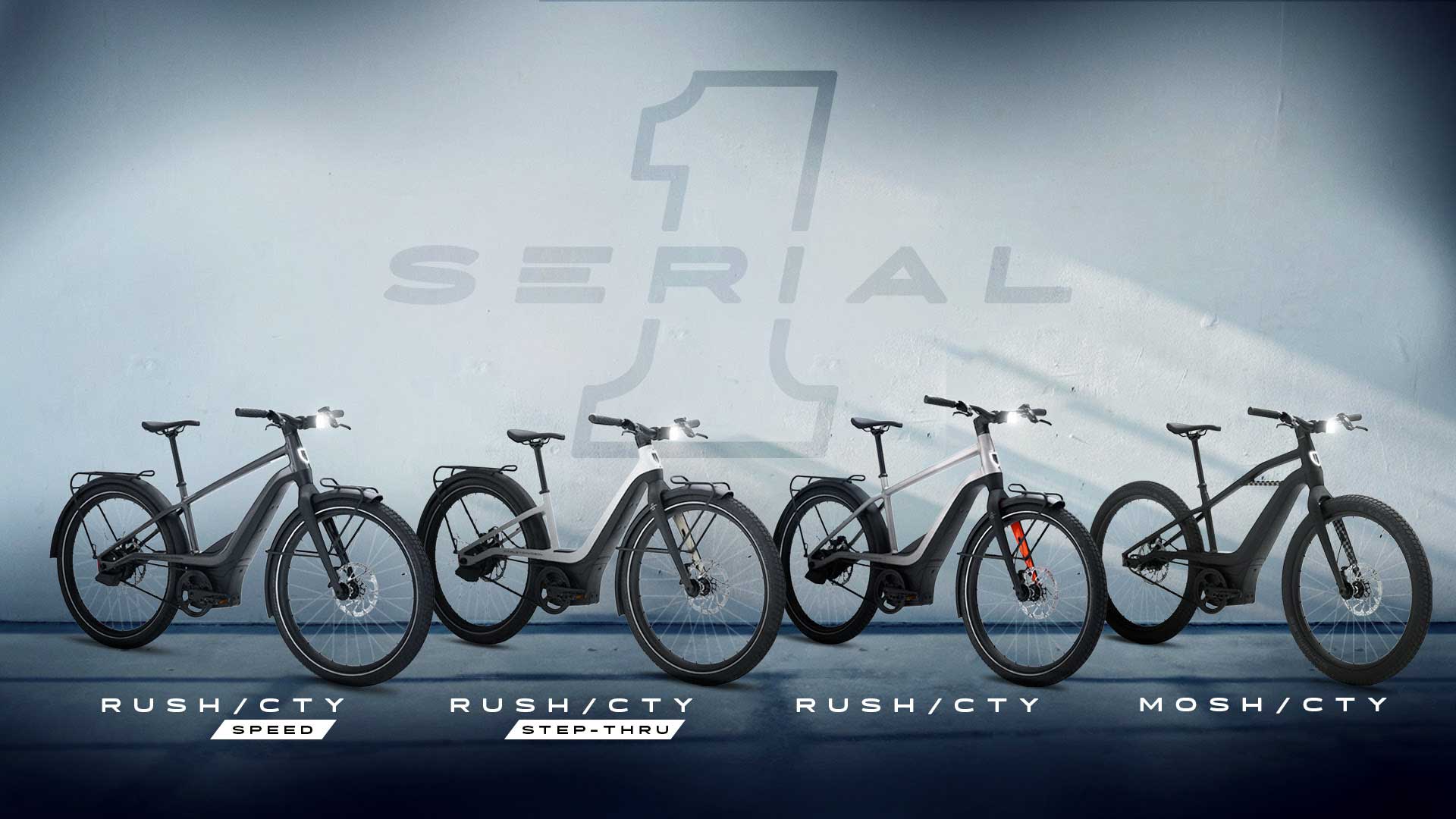 The Serial 1 eBicycle Pre-Sale starts right now!
RUSH/CTY SPEED
Delivering Summer 2021
Full speed ahead! This Class 3 speed pedelec is the quickest way to navigate any city.
RUSH/CTY STEP-THRU
Delivering Spring 2021
An all-access ride to wherever you want to go, loaded with features and exceptional style!
RUSH/CTY
Delivering Spring 2021
The sophisticated commuter. The easiest, most intuitive way to get anywhere, without breaking a sweat.
MOSH/CTY
Delivering Spring 2021
The ultimate urban playbike. It's quick, nimble, and an absolute ripper!
Inventory is limited and will start delivering Spring/Summer 2021. First purchases of each model get a special Serial Number 1 Tribute medallion. Serial 1's debut line-up of pedal-assist eBicycles all feature mid-mounted motors, integrated batteries, belt drive, intelligent sizing, integrated LED lighting, and even more features that make these the easiest and most intuitive way to experience fun, freedom and adventure on two wheels. Delivery for most models will start in Spring of 2021, but quantities will be limited so to insure that you get one, consider buying yours today!