Lon Nordbye Joins Electrify Expo as Business Development and Sponsorship Executive
(Sioux Falls, SD December 9, 2021) Lon Nordbye has joined Electrify Expo, North America's largest Electric Vehicle Festival to lead Business Development and Sponsorship efforts. A recent recipient of 'Expo of The Year' honors at the 2021 IMPACT Conference, Electrify Expo is focused on scaling the experiential platform, and this appointment highlights the commitment to achieve that.
Nordbye brings two decades of leadership experience in business development and integrated marketing to the Electrify Expo executive team. Lon Nordbye most recently served as VP of Strategy & Commercial Development at the Sturgis Buffalo Chip where he played a significant role in developing some of the rally's most successful promotions, events, and brand partnerships.
"Our team is excited for Lon to join the company and know he will make immediate contributions that will benefit our partners and fans," said BJ Birtwell, Founder and Executive Producer of Electrify Expo.
In his new role with Electrify Expo, Nordbye will lead development of Electrify's e-motorcycle, e-bike, e-scooter, e-skate, and e-surf lifestyle categories. He will also oversee larger scale activations with national, non-endemic brands looking to reach the e-mobility consumer.
"BJ, Jeff and their dynamic team have not only pioneered how consumers engage and interact with e-mobility, they're pushing the industry, culture and lifestyle of electric mobility forward," said Nordbye. "I couldn't be more excited to join an enterprising team and get immersed into the day-to-day work to achieve the high expectations we have for Electrify as well as ourselves."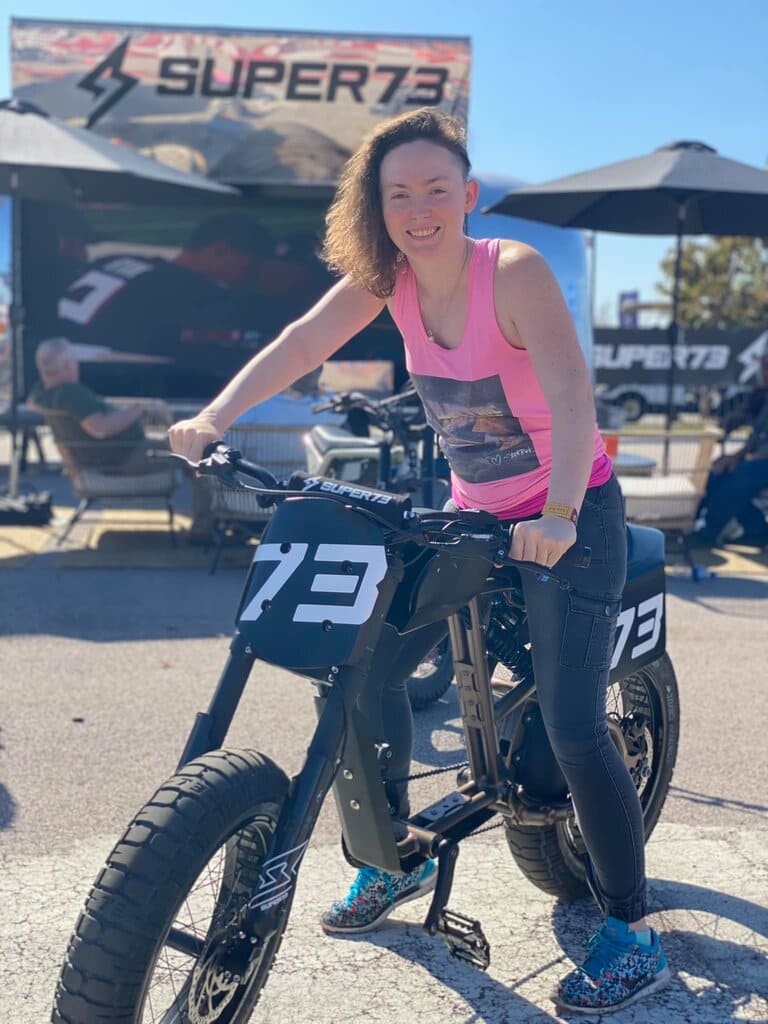 Electrify Expo is a weekend festival that takes place multiple times per year featuring the world's leading brands in e-mobility. Consumers get the opportunity to demo and drive the best electric vehicles the industry has to offer as well as engage with interactive brand displays, enjoy live music and more.
2021 took Electrify Expo to Southern California, Miami, and Austin. 2022 will add additional events in hot e-mobility markets.
About Electrify Expo:
Attend North America's largest Electric Vehicle event! Fun for all ages, Electrify Expo is a weekend festival that gathers the World's top EV manufacturers all in one place!
Come see your favorite electric car, motorcycle, bike, scooter, skateboard, surfboard, e-foil and other electric mobility brands as they show off their latest products and technology. Visit their interactive displays, talk with EV experts, and BEST OF ALL, take a free test drive on one of our thrilling demo courses. Kids, have fun on the latest stability bikes or play in the Kids Zone!
With over 500,000 square feet of exhibit and festival space, Electrify Expo is a full day of electrified fun mixed with great food, drinks, music and more. Yes, this is an e-mobility party and everyone is invited!