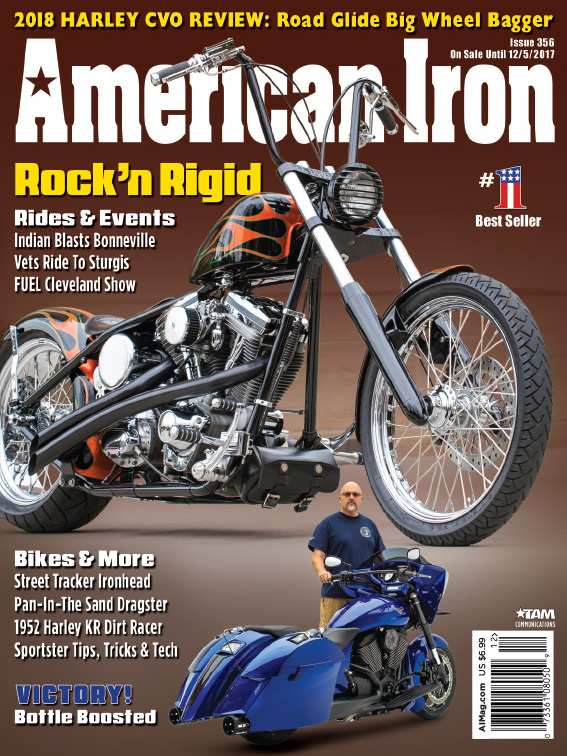 American Iron Magazine, published since 1989, has suspended publication.
The world has changed significantly. The motorcycle business has changed. And the magazine industry has too. Unfortunately, not for the better – short or long term.
For the last 31 years our team has worked hard responding successfully to the trends, opportunities and changes. But when our advertising crashed with the recent spread of the virus, we ran out of options. We trimmed the page count and content in our magazines, but that was not enough to make a difference.
Rather than watch our magazines decline even further, we have suspended publication as we explore our options. It is not an easy decision for American Iron Magazine, American Iron Garage and American Iron Salute, but it is the right one.
The last issue of American Iron Magazine was Issue #390, on sale last week.
Since 1989, I have been fortunate to work with really great editors, art directors and contributors who were dedicated, creative, hard working and smart. They had to be to achieve what we did for more than three decades. And a big thanks to all of our readers and advertisers, who supported our efforts so passionately.
Rather than dwell on the end of our magazines, I hope you'll join us remembering your favorite articles, writers, photographers and events that we have enjoyed over the years. There have been so many.
Thank you one and all for your support, encouragement and friendship. It's been a heckuva ride.
Buzz Kanter – Editor-in-Chief.