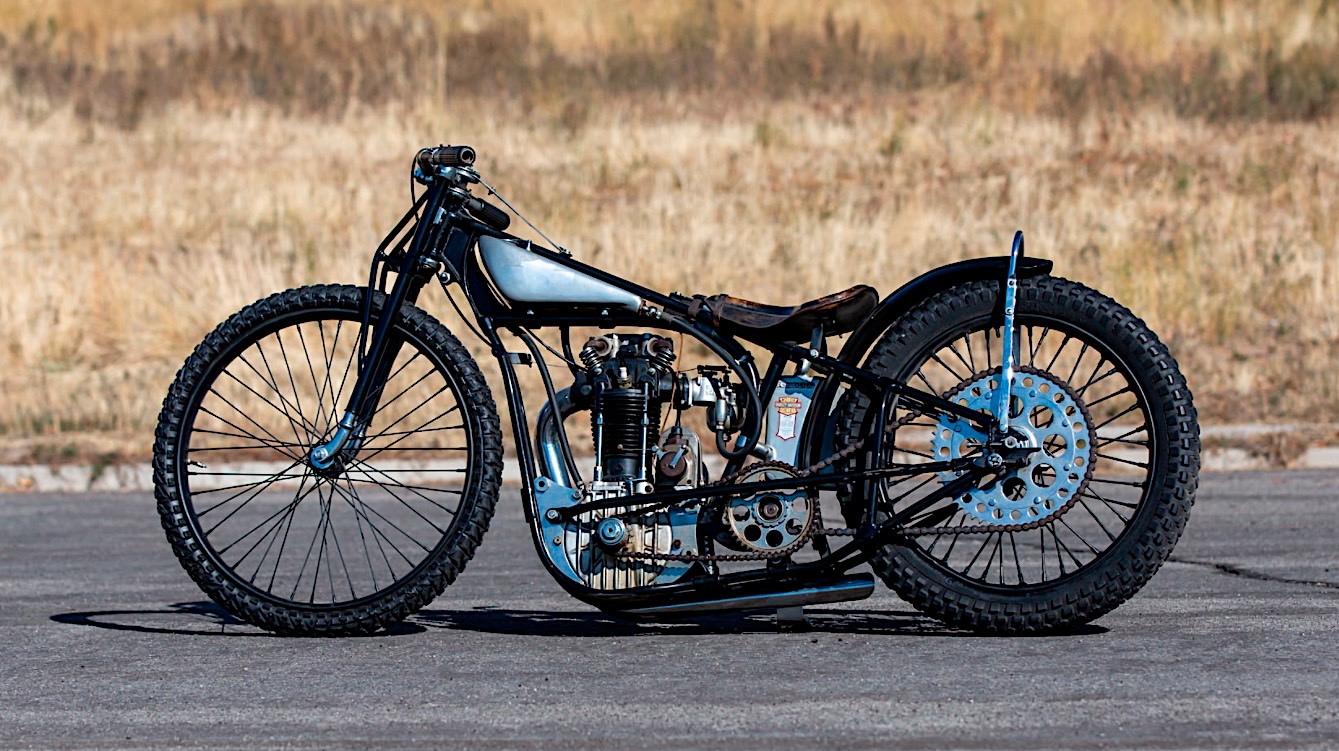 by Daniel Patrascu from https://www.autoevolution.com
It sold earlier this year for $181,500 during the Mecum motorcycle auction in Las Vegas. It managed to do so thanks to the fact that it is one of only 12 such motorcycles known to have been made and, more importantly, it was built in person by the legendary Joe Petrali.
We're talking about a 1934 Harley-Davidson CAC, a motorcycle designed specially not to race on the makeshift cinder tracks of that era, but on actual, purpose made speedways. And its arrival was made possible by the resilience of Class A racing champion Joe Petrali.
The Italian-American agreed to race for Harley for the first time in 1925, after proving his worth on bikes made by the competition. He quickly managed to do the same for the new employer by winning two national titles the following year riding H-D machines, just as the company decided to end its involvement in racing.
Harley returned to the starting grid in 1931, and quickly re-signed Petrali, only this time the man had bigger plans than ever before. Eyeing an entry in speedway racing, he needed a dedicated machine for the task, and tried to sell his idea to Harley-Davidson.
Word is the time's higher-ups apparently weren't impressed, and were reluctant to back the idea, so Petrali convinced several engineers to help him build the motorcycle over the weekends over at Harley. That bike is the CAC, a motorcycle powered by a 500cc engine with a single cylinder and no transmission and clutch.
The official story goes that there were a total of 20 CAC bikes built, and an additional 5 spare engines, but that number is likely lower than that, at about 12. One of them is this one here, which sold earlier this year in pretty much the same condition as it was back in the day.
More precisely, that means the bike has no modern replacement parts fitted on it, and it is not legal for someone to ride it on any public road. For collectors though, or for those planning to make an extra buck by reselling it at a later date, is a must have.