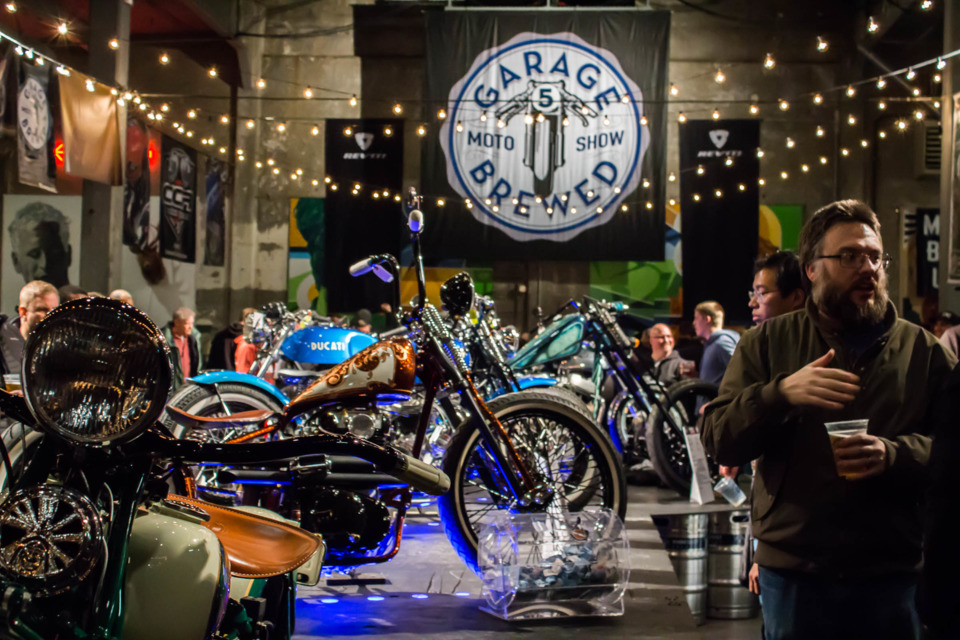 by Maija Zummo from https://www.citybeat.com/
Hosted by the Cincinnati Cafe Racers, this curated invitational showcases 50-plus odd and awesome motorcycles and bikes
The sixth-annual Garage Brewed Motorcycle Show returns to the Rhinegeist taproom for an afternoon of paying homage to unique bikes and unique builds.
Hosted by the Cincinnati Cafe Racers, this is a curated invitational that showcases "custom, rare, antique, collectible and just plain odd bikes that are hidden away in garages and basements," according to the event descriptor.
The 50-plus rare bikes on display are whittled down from an ever-increasing pool of nominations and include everything from choppers and custom cafe racers to rat bikes and restored Indian motorcycles.
In addition to the art on two wheels, local artists have hand-painted Biltwell helmets, which will be auctioned off to benefit Operation Combat Bikesaver.
Noon-midnight Saturday, Feb. 8. Free admission. Rhinegeist, 1910 Elm St., Over-the-Rhine, garagebrewed.com.