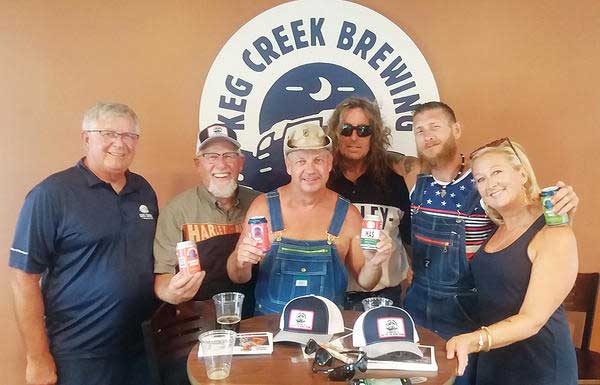 by Joe Foreman from https://www.opinion-tribune.com
Motorcycles & Moonshiners: Motorcycle riders and fans of the popular "Moonshiners" television series were in hog heaven Saturday during the inaugural Bootleggers Run motorcycle rally that began and ended at Loess Hills Harley-Davidson near Pacific Junction.
The rally, a fundraiser for the Northeast Elementary School playground project, included appearances by Tim Smith and Josh Owens – cast members from the "Moonshiners" docudrama that's been airing on the Discovery Channel since 2011. The show features a cast of characters, many who reside in wooded regions of the Appalachian Mountains, that make their own moonshine. Smith is also well known for his legally-produced Climax Moonshine that's made from a century-old family recipe.
Saturday's motorcycle rally attracted more than 200 riders and included scheduled stops at establishments in Shenandoah and Macedonia and Glenwood's Keg Creek Brewing Co.
Smith and Owens, donned in their trademarked bib overalls, signed autographs and posed for photos at each stop along the rally route.