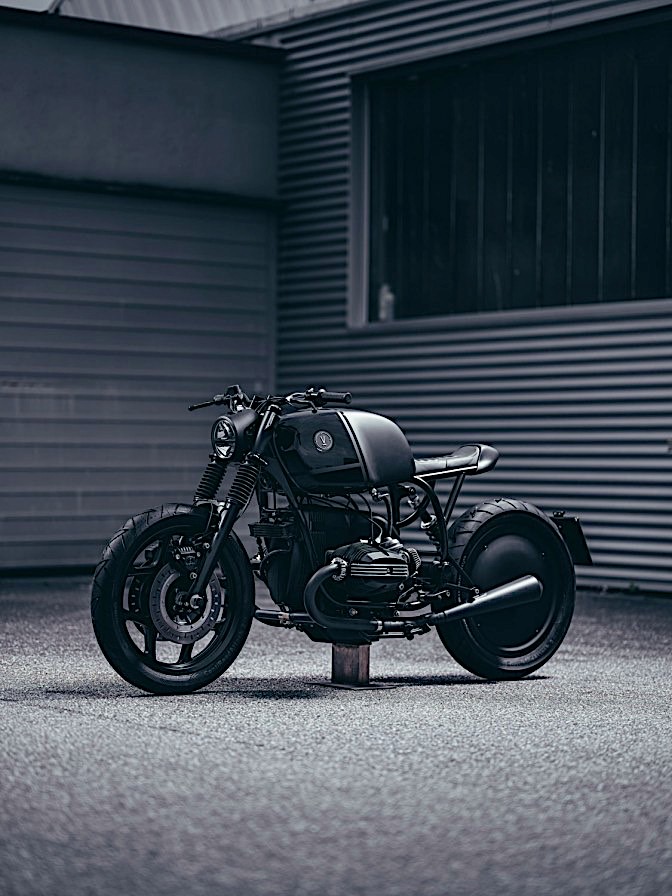 by Daniel Patrascu from https://www.autoevolution.com
The now defunct BMW R100 line, debuted by German bike maker BMW in 1976, went down in history as the last line of the air-cooled airheads produced by the Bavarians. While on the market, the family included a wide variety of models, and enough of them were made over the years for the breed to still be around today.
Most of the R100s now in existence are closer to the scrap yard than an actual road, however. But that's how we see them, because custom garages have an entirely different view of the bike's potential.
We've already seen what the French can do when they get their hands on such two-wheelers when we talked about builds like the Blitz Naso Nero, or the Black Ops, or the Green Beret. But how about an Austrian take on the R100?
A local shop that goes by the name Vagabund has an entirely different approach than the French when it comes to converting Bimmer bikes. Instead of tracking down parts and adapting them for whatever build they're working on, Vagabund went the high-tech way and turned to 3D printing.
The motorcycle you see in the gallery above once was a 1994 BMW R100 RT, but careful tuning and customizing turned it into something called V12. And despite its menacing looks, the build is "100% street legal."
Completely different than what BMW had in mind when it first made this motorcycle, the V12 features a host of 3D-made parts: the fork cover (with integrated turn signals), rear end, handlebar controls, housings for indicator lights and headlight, all have been created from scrap and to exact specifications to fit the bike.
All these elements, although quite visible, do not however stand out as much as the rear wheel, completely covered with a fiberglass reinforced plastic painted, just like the entire bike, all black.
As most other Vagabund designs, this too is a one-off, and it has already been sold. We'll bring more such bikes under the spotlight in the coming days as part of our Two-Wheeler Month feature.