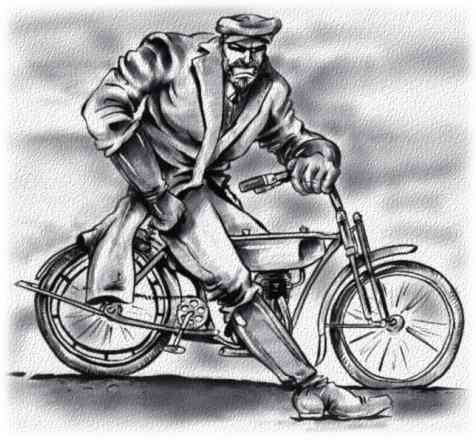 It's Not All Bad
Hey,
Check this from Ray in Australia.
"Difficult times in life are like washing machines; they twist us, spin us and knock us around, but in the end, we come out cleaner, brighter, and better than before." –Ray Russell
At Black Hills it snows for a couple of days, then bada-bing the sun breaks and it blows my mind every time. I believe I've made some serious progress, while stumbling from time to time. I should have a report completed next week.
Hit the gun show in Deadwood. Packed with vendors, it was a kick looking for a hunting rifle.
A big 45 flathead fan asked about the Bonne Bell and I found the feature from Cycle Source. I'm waiting for a report on the new engine from Departure Bike Works
Okay, so let's relax and watch carefully as the world changes.
Fight for freedom and join your local or national motorcycle rights group.
–Bandit
* * * * * * * *