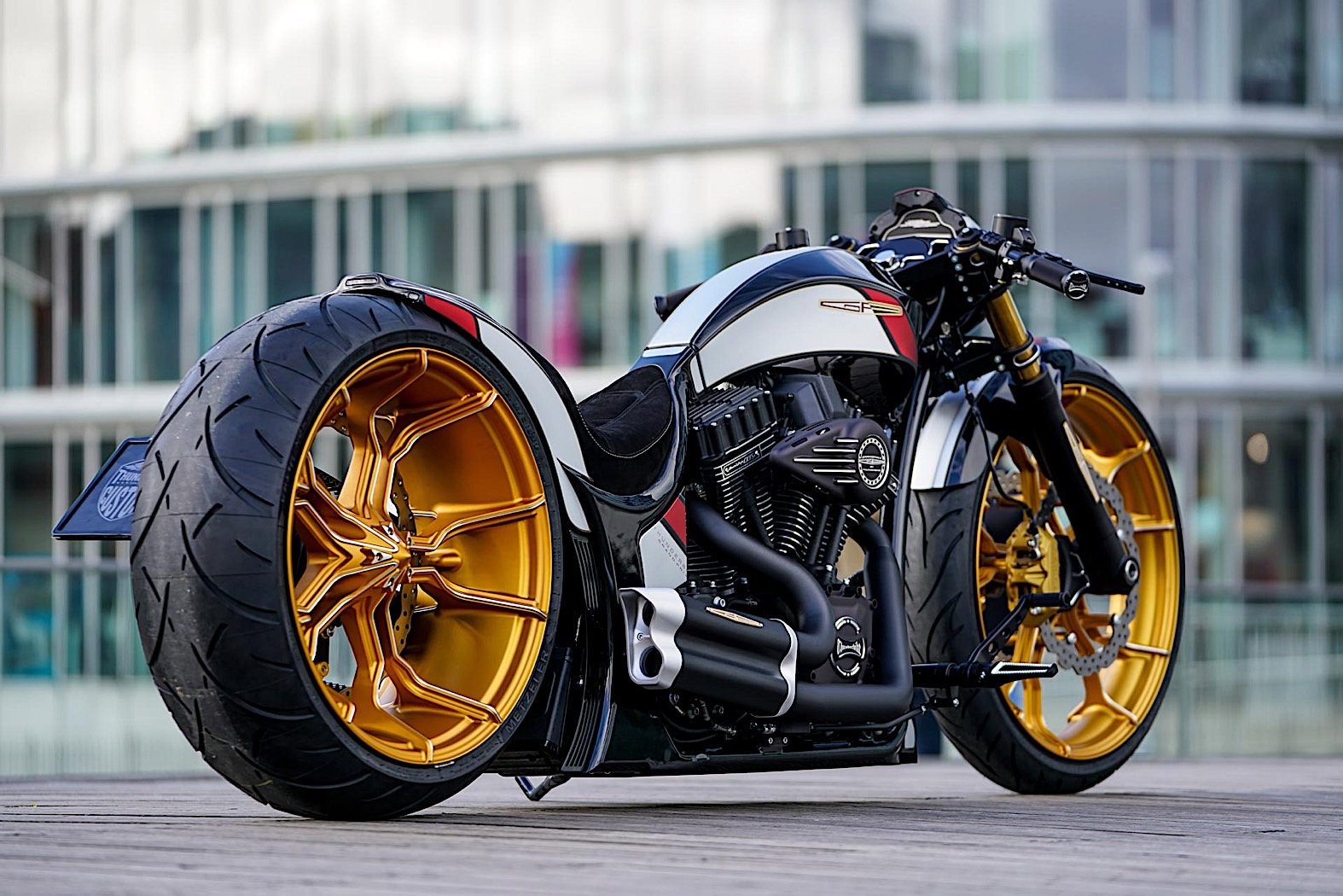 by Daniel Patrascu from https://www.autoevolution.com
Whereas American custom motorcycle garages have a thing for choppers, with their extended front ends and lowered rear suspension, elsewhere in the world the focus is on something else: massive, intricately-designed wheels, fitted on custom frames that ride so low they almost touch the ground.
One of the largest custom shops outside the U.S. is in Germany and goes by the name of Thunderbike. For the past 20 years, the crew there released a great number of customized Harleys, but also a long list of custom frames running Harley powertrains.
The custom frame in the gallery above, complete with its Harley-Davidson Screamin' Eagle 110ci engine, is one of those special builds. Completed in 2017, it is part of a set of bikes the group calls the Racing Series, which also includes motorcycles like the Laguna Seca, Silverstone and Mugello.
As with most other Thunderbike creations, this too has been made to be a display of custom parts the garage is selling. The focus, as admitted by the builders themselves, was on the wheels, elements that are not only big (sized 23 and 21 inches), but also complicated in design.
What's more interesting about them is that somehow Thunderbike managed to make the gold on the milled hardware look right at home next to the red, white and blue of the bike's body.
"Used properly, they can become the most important style elements and make a great impression on a bike," Thuderbike says about the build.
"It's the combination of these powerful wheels, the radial brakes, the clippers and an extremely low seating position that make this bike look like a brutal racing dragster."
The very lowered stance of the bike as seen in the gallery above is supposedly the one displayed while the build is standing still, as there's a custom air ride suspension that could save both the underside of the two-wheeler and the wellbeing of the rider in case an unexpected bump in the road suddenly appears.