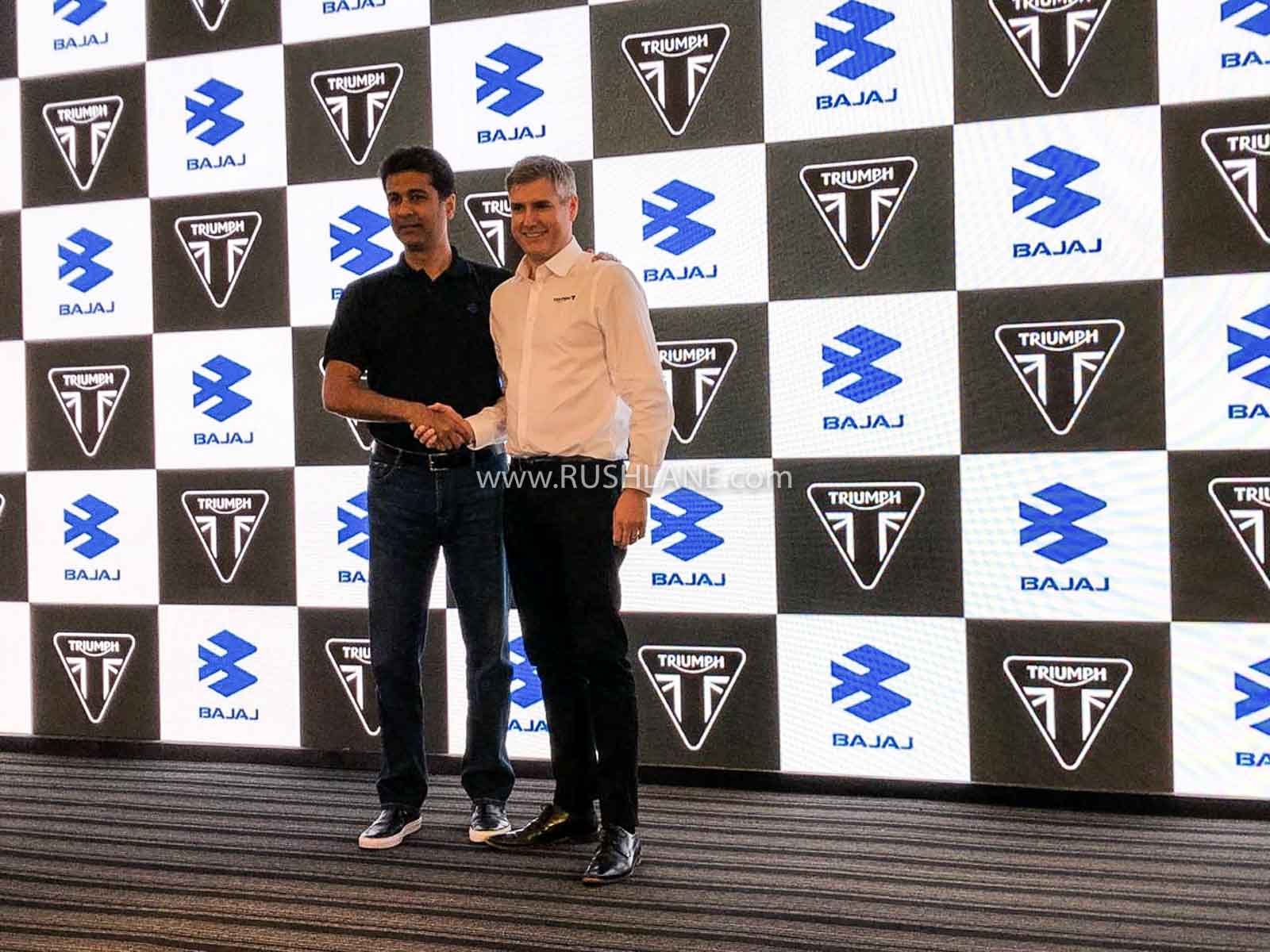 Bajaj and Triumph will introduce new affordable motorcycles in India and abroad under a new partnership.
Bajaj Auto and Triumph Motorcycles have formally announced their new partnership to produce a range of mid-size motorcycles and platforms for the Indian and global markets. The decision was initially announced back in 2017, but the formal agreement was signed only now. The partnership will see a positive impact in either brand's future business in India as well as abroad.
The long-term partnership agreement follows a non-equity approach under which both brands retain their intellectual property rights. Beyond the operational side of the business, motorcycle enthusiasts have been eagerly looking forward to seeing what the partnership would introduce in our market in due course.
Apparently, Triumph will introduce 'big bike experience' while Bajaj continues its expertise at making smaller-capacity motorcycles. Both brands will collaborate on the R&D of each motorcycle and platform, but manufacturing will be done solely at Bajaj's Chakan facility for all global markets. Eventually, Bajaj will take over Triumph India and introduce the iconic British motorcycle brand to newer markets.
This move will also make Triumph motorcycles much more accessible in the country and have an edge over other premium two-wheeler brands. The first-of-the-line products under the partnership will debut in the Indian market sometime in 2022. There is no news of a bigger-capacity multi-cylinder Bajaj motorcycle yet, but there's no harm in expecting something of that sort.
With the help of Bajaj, Triumph aims to penetrate further into major Asian markets that are currently dominated by the likes of Japanese motorcycles. In markets where Bajaj does not operate, Triumph Motorcycles will sell the upcoming mid-size products alongside its regular portfolio.
Hence, Bajaj will open doors to a new market in major European nations where Triumph Motorcycles leads. On the other hand, the British motorcycle maker will reap an untapped potential present in the lower, affordable, mass-volume segment. More information regarding the upcoming Bajaj-Triumph products will be shared in the coming months and as the launch timelines close in. The products' naming will be borrowed from the roots of Triumph's strong heritage.
While it is too early to confirm the exact specifications and output of the upcoming Triumph-Bajaj motorcycles, the partnership aims to make them "aspirational and affordable" with a targeted ex-showroom price tag starting from under Rs 2 lakh. Currently, the Royal Enfield 650 Twins are the most desirable mid-size motorcycles available in foreign markets that offer superior value for money.
With the introduction of the new range of products under the alliance, major rival brands such as Royal Enfield, Harley-Davidson, etc., might have to worry a bit. Harley-Davidson has already anticipated such a scenario and is working on a 338cc motorcycle for the affordable segments in the Asian market.