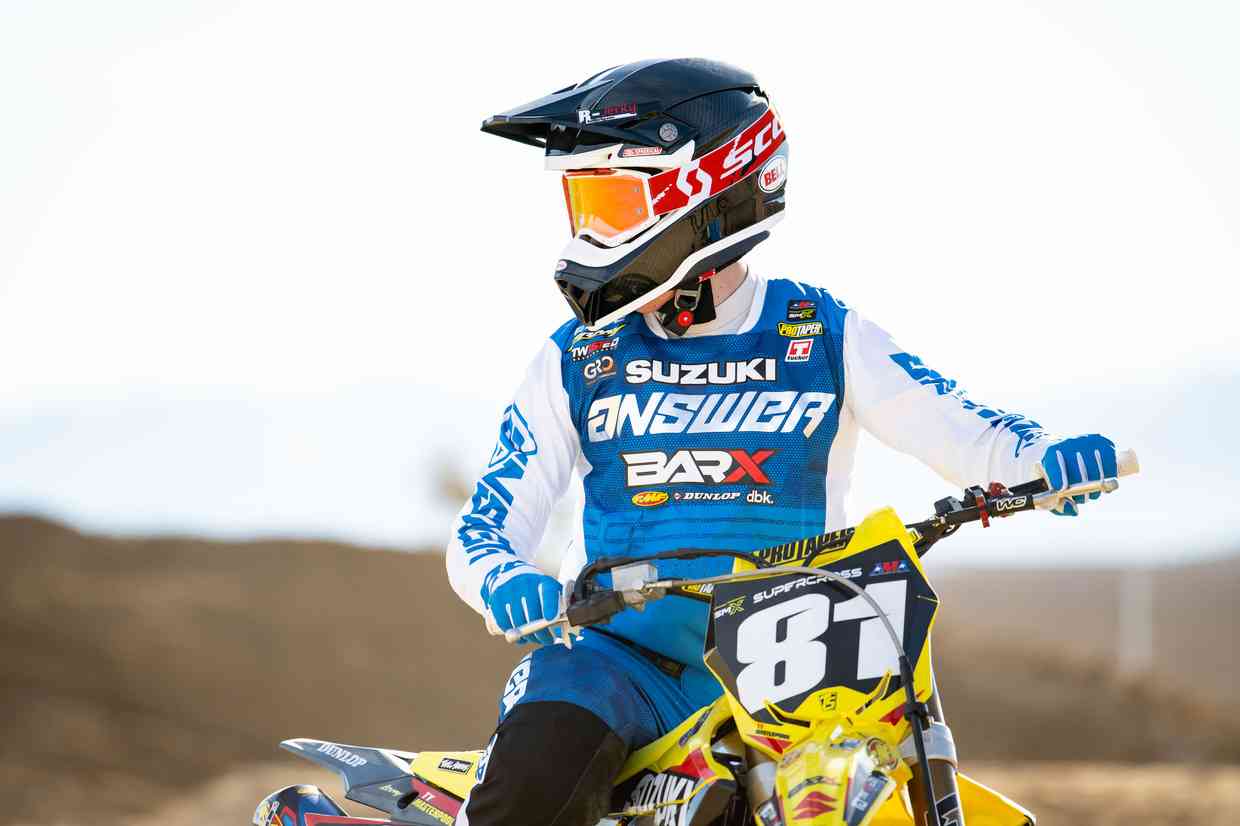 Answer Announces Partnership with BarX Suzuki 250 Team for 2023 Season
Fort Worth TX – January 5, 2023 – Answer Racing today announced its sponsorship of the BarX Suzuki racing team for the 250cc class in the 2023 Supercross and motocross seasons.
The BarX Suzuki team, which features riders Derek Drake, Carson Mumford, Robbie Wageman and Ty Masterpool, will sport Answer Racing jerseys, pants and gloves for their races in 2023. Team jerseys and pants will be from the company's Elite product line and each race will feature a different color scheme, including an All-American design for Military Appreciation Day at the race in San Diego.
"Everyone at Answer Racing is thrilled to return to Supercross and motocross racing in 2023, this partnership with BarX Suzuki makes it really special. We are confident this will be a breakout year for these motivated young riders," says Brent Ash, Brand Manager for Answer Racing.
"BarX is a great addition to Answer Racing's support of elite amateurs and grass roots marketing efforts. Their young team will be exciting to watch," says Nick Wey, Brand Ambassador for Answer Racing.
"We are thankful to have the support of Answer, with the style and quality they bring, our riders' confidence is over the top," said Myron Short, managing partner of Team BarX. "BarX Suzuki has very big goals for this year, and we strive to achieve them. Our riders and crew are working very hard leading into the 2023 season."
"Wearing our top-of-the-line Elite gear, with a dynamic set of BarX and Answer Racing colors and graphics, will give the athletes a look that will stand out from the rest of the class," Ash continued.
Answer Racing apparel products have long been the standard for high performance racing and off-road riding gear. The 2023 Supercross season will kick off at Angel Stadium in Anaheim, California on January 7, 2023.
About Answer Racing: Answer Racing was started in 1976 with a goal of providing hardcore motocross enthusiasts with products they could trust. Decades of champions were forged in the hearts and minds of Answer Racing's creative engine. Fast forward to today and Answer Racing has not lost sight of the original vision, putting its nearly five decades of experience behind bars into every product. More information can be found at answerracing.com.
* * * * * * * * * * * * * * * * * * * *