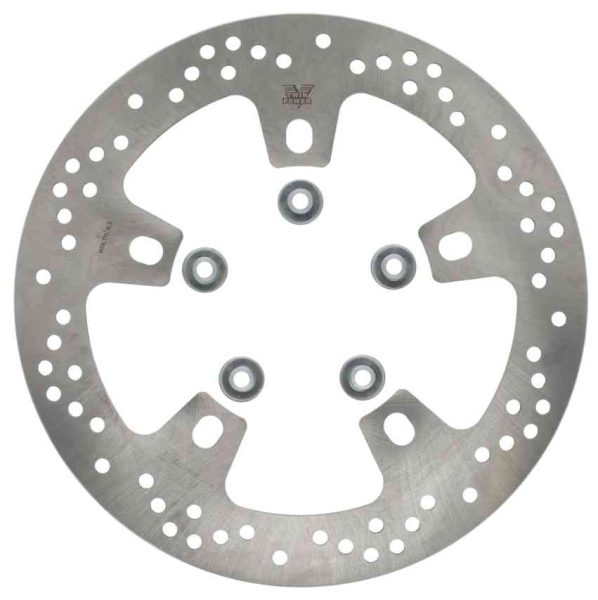 Tucker Powersport's TwinPower brand has introduced a line of one-piece floating brake rotors which offer a traditional look while delivering the performance benefits of a floating rotor brake setup.
The new TwinPower units are a perfect replacement for Harley-Davidson models equipped with original equipment floating rotors.
A floating rotor has the ability to conform to the brake pads giving maximum rotor to pad contact. Floating motorcycle brake rotors lead to more consistent and predictable braking. The new TwinPower rotors use special mounting hardware which allows the rotors to "float" for improved braking performance.
TwinPower rotors are known to be some of the highest quality products available and gives a builder or customizer the look of a traditional brake rotor. The proprietary, stainless steel friction surface is precision, double-disc ground and heat treated, while the edges are laser cut, rather than stamped. All machining is done to a tolerance of +/- .004" with high-tech CNC equipment. The new rotors are developed for TwinPower by engineers who specialize in braking products and are manufactured in Spain. Installation is hassle-free using new heavy duty "floater" hardware that is included in the kit. It's a direct bolt-on using stock or aftermarket calipers and will fit most 2014 and later Harley-Davidson models with five-bolt mounts.
"Builders know that TwinPower delivers the highest quality rotors you can get. These one-piece units match great performance with classic looks," said TwinPower Brand Manager James Simonelli.
TwinPower's one-piece Floating Rotors are available for 2014 and later Harley-Davidson FLT models with five-bolt mounts. They retail for $184.95 and are available through Tucker Powersports dealer network immediately. (TwinPower Part Number 666819 – replaces OE part number 41500017).
VISIT WEBSITE FOR DETAILS AT https://twinpower-usa.com/
About TwinPower: Since 1982, TwinPower has been designing and producing quality parts and accessories for the American V-Twin enthusiast. Driven by the same passion that fuels the American V-Twin scene, TwinPower is relentless in its pursuit of quality, functionality, and value.
* * * * * * * * * * * * * * * *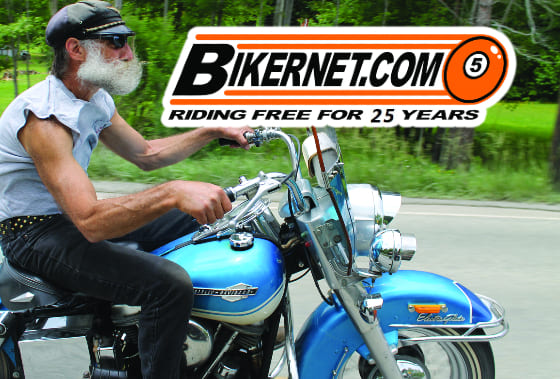 Sign up for Free Weekly Newsletter from Bikernet.com to stay updated on latest Motorcycle news, events, products, tech, tips, reviews, deals, fun & more. Click Here to Join – it's Free – you can unsubscribe anytime