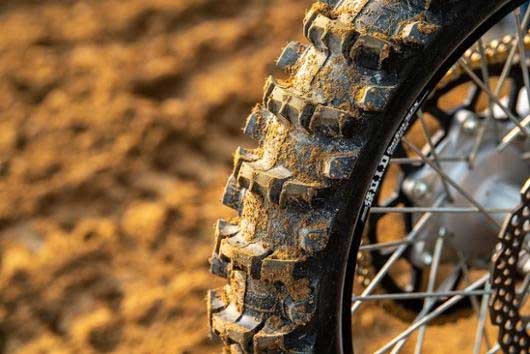 The 40th Annual Amateur National Championship Will Run August 2-7
ROME, Ga. (July 28, 2021) – Pirelli Tire North America has its sights set on the 40th annual AMA Amateur National Motocross Championship at Loretta Lynn's Ranch in Hurricane Mills, Tennessee, which is set for August 2-7. Pirelli will be on-site to assist its #PirelliNation rider support program and offer technical advice to all racers competing on SCORPION MX tires.
Amateur racers are presented the opportunity and access to the very same tires use by Pirelli's professional racers and factory race teams, including world champions such as Tim Gajser, Antonio Cairoli, and Jeffrey Herlings. Pirelli's approach of "we sell what we race, we race what we sell" ensures the development of the brand's products for motocross-specific tracks and that the consumer is receiving the latest technology available.
"The AMA Amateur National Championship is always special," said Nick Walton, off-road race manager, Pirelli. "There's a lot of great history within the sport at Loretta Lynn's, including with some of the sports brightest stars. Pirelli is proud to support all of its racers and families who have sacrificed and dedicated so much throughout the year for the opportunity to compete. Pirelli continues to offer amateur racers access to the very same tires used by our professional racers, which we believe will help them reach the top step of the podium."
Pirelli will support a wide variety of talented amateurs including the BarX/Chaparral/Ecstar Suzuki Racing team, ranging from up-and-coming minibike stars to veterans and amateur pros who are set to make their professional debut later in the year. The SCORPION MX lineup ranges from 10-inch to 21-inch sizing and offers race-winning performance for 50cc – 450 cc riders.
The SCORPION MX range consists of three primary tread patterns with the SCORPION MX Soft, SCORPION MX32 Mid Soft, and SCORPION MX32 Mid Hard. Pirelli racers will use the SCORPION MX32 Mid Soft front and rear tires as a starting point on the tacky and rutty east coast soil when the gates drop in Tennessee. The SCORPION MX Soft may be considered an option for riders who are looking to get that extra traction during an early morning moto or if rain is in the forecast due to the softer and deeper soil. Recommended tire pressure is 14 psi for both front and rear tires.
For more information about the complete line of Pirelli motorcycle tires, please CLICK HERE to visit Pirelli.com