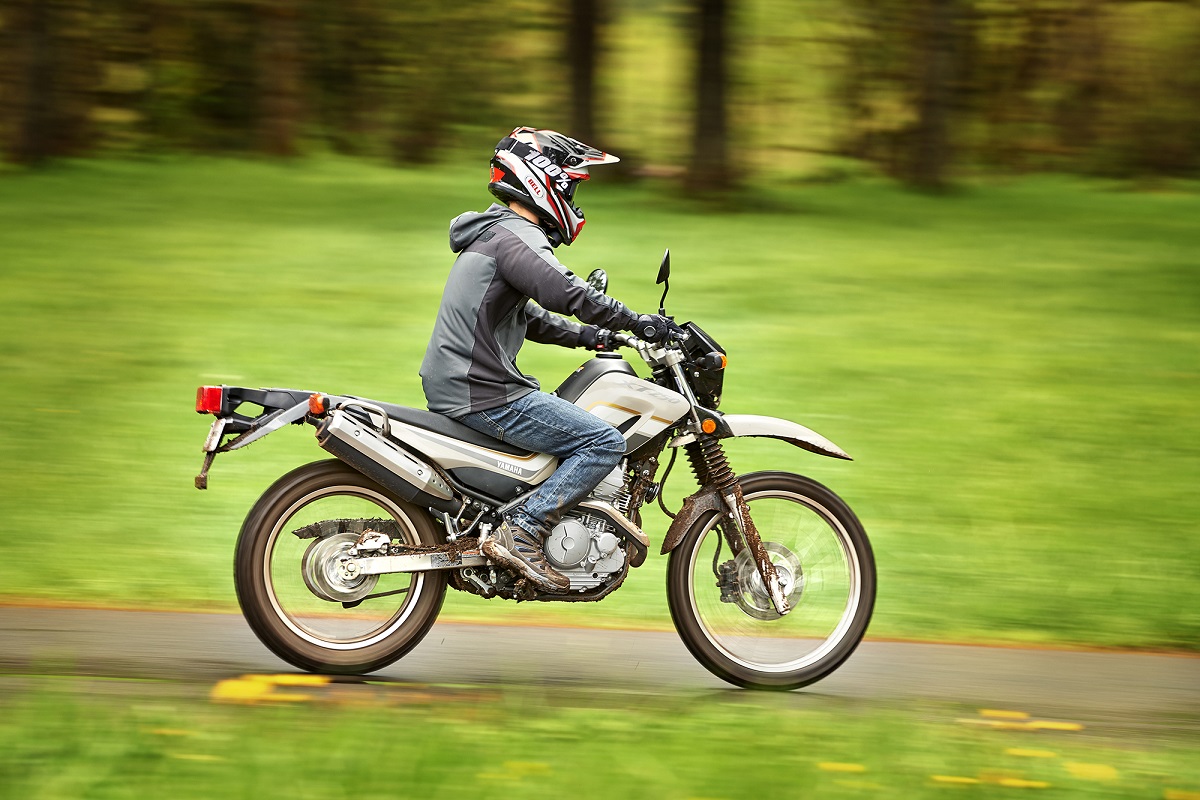 National Rental Network Offers Yamaha Motorcycle, ATV, Side-by-Side, and Snowmobile Adventures
MARIETTA, Ga. – May 1, 2019 – Yamaha Motor Corp., USA, is expanding its "Destination Yamaha" rental program with new locations across the country featuring the most comprehensive and diverse line of adventure vehicles available to rent from a leading powersports manufacturer. Destination Yamaha provides opportunities for families and individuals to experience new and exciting adventures they may have never imagined possible.
Details and rental locations are on a newly launched website at www.DestinationYamahaUSA.com.
"Now more than ever people are seeking out new and exciting experiences, and Yamaha is stepping up with added options and ready-built adventures to offer them," said Steve Nessl, Yamaha's motorsports marketing manager. "Getting outdoors – especially interacting with friends and family – is key to making lifelong memories, and that's exactly what Destination Yamaha is designed to do."
Through Destination Yamaha, people can choose from an ever-expanding list of exciting locations and authorized rental partners for a trip of a lifetime. With operations in captivating places like Moab in Utah, the Black Hills of South Dakota, Hatfield McCoy in West Virginia, the Appalachians of Tennessee, even Las Vegas, Alaska and many more, Destination Yamaha caters to a wide variety of adventures.
"Yamaha brings an increased level of confidence and superior reliability to motorsports rental operations, pairing the most dependable and proven machines with experienced and professional partners," Nessl said. "Wherever you live, whether you're a motorsports veteran or completely new to the sport, Destination Yamaha opens up a whole new world of opportunities and experiences."
With the recent expansion efforts, Destination Yamaha is building on nearly 50-years of rental partnerships dating back to the 1970s with snowmobile operators in popular U.S. riding areas like Yellowstone and Michigan's Upper Peninsula. With established operations and the best products in motorsports, Destination Yamaha is uniquely positioned to provide one of the most exciting adventure travel opportunities across the U.S.
Visit www.DestinationYamahaUSA.com to learn more.
Follow Yamaha Motor Corporation, USA, through your favorite social media site:
#Yamaha #YamahaMotor #YamahaMotorUSA #DestinationYamaha #REALizeYourAdventure #ProvenOffRoad #AssembledInUSA
·       www.facebook.com/yamahamotorusa
·       www.instagram.com/yamahamotorusa
·       www.twitter.com/yamahamotorusa
About Yamaha Motor Corporation, USA
Yamaha Motor Corporation, USA (YMUS), is a recognized leader in the powersports industry. The company's ever-expanding product offerings include Motorcycles and Scooters, ATV and Side-by-Side vehicles, Snowmobiles, WaveRunner Personal Watercraft, Boats, Outboard Motors, Outdoor Power Equipment, Power Assist Bicycles, Golf Cars, Power Assist Wheelchair Systems, Surface Mount Technology (SMT) Machines, Unmanned Helicopters, Accessories, Apparel, and much more. YMUS products are sold through anationwide network of distributors and dealers in the United States.
YMUS has a corporate office in California, two corporate offices in Georgia, facilities in Wisconsin and Alabama, and factory operations in Tennessee and Georgia. Additional U.S.-based Yamaha companies include Skeeter Boats (Texas), G3 Boats (Missouri), Bennet Marine (Florida), Yamaha Precision Propeller (Indiana), and Kracor, Inc. (Wisconsin).
For more information about Yamaha, visit www.YamahaMotorsports.com.
ATVs over 90cc are recommended for use only by riders 16 years and older.
SxS Vehicles are recommended for use only by licensed drivers 16 years and older.