From Dealer News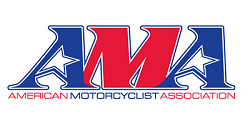 Now that the U.S. Senate has confirmed Robert Lighthizer as U.S. Trade Representative, some expect a decision soon on whether the United States will place a 100 percent tariff on European motorcycles.
Regardless, the AMA and the MIC are striking while the iron is hot.
The Motorcycle Industry Council yesterday urged its members to call their federal representatives and voice their opposition to the tariff, which would affect European motorcycles with engine sizes of 50cc to 500cc. The USTR proposed the tariff in retaliation for a long-standing agricultural trade dispute with the European Union.
"On May 11, the Senate confirmed Robert Lighthizer to serve as the new U.S. Trade Representative. Lighthizer was sworn in on May 15. There is no word on when Lighthizer and his staff will make a decision on the proposed tariff, but we expect a decision may be made soon," MIC told its members on Monday.
After Lighthizer was confirmed, AMA President and CEO Rob Dingman immediately sent him a letter demanding he remove European motorcycles from the tariff proposal. He highlighted the damage such a tariff would do to the U.S. Dealer network.
"In America, the majority of motorcycles under 500cc are sold through small, independently owned shops," Dingman wrote. "The collection of small- to medium-sized dealerships in the United States contributes to the employment of a substantial number of Americans."
"It appears that motorcyclists are simply pawns in a game of international chess," Dingman noted in the letter.
The AMA also called on its members to "inundate" Lighthizer with their objections.
To voice your concerns through the AMA link, click HERE