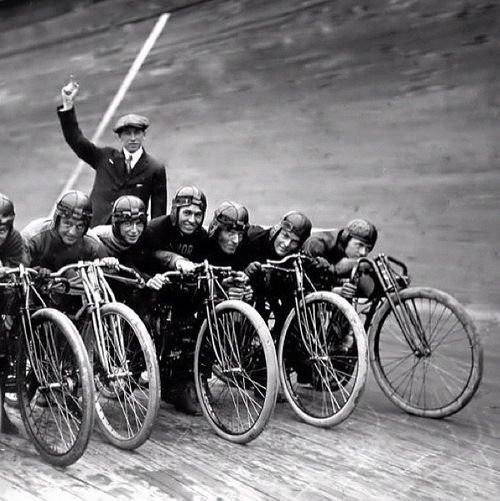 by Al Beeber from https://lethbridgeherald.com/
For enthusiasts across southern Alberta, the Calgary Motorcycle Show in January is a yearly pilgrimage to see the latest two-wheeled, three-wheeled and four-wheeled machines manufacturers are rolling into showrooms.
For my crew, hitting the show has been a ritual for a good decade or so — I've lost count of the morning breakfast stops at Roy's Place in Claresholm where we fill our own tanks in preparation for a long day of sitting on and walking among the numerous bikes, scooters and all-terrain vehicles on display.
As usual, the 2020 show will be staged at the BMO Centre on the Calgary Stampede grounds and for the second year, The Lethbridge Herald has a reader giveaway.
Thanks to show publicist Jackie Jackson and western regional show manager Laurie Paetz, I have five pairs of tickets to give away to motorcycle fans.
Last year, the tickets offered by the show organizers were snapped up quickly so this year I'm going to be holding a draw. If you're interested in a pair, send an email with your name, email address obviously and daytime phone number. After I repeat the contest details in next week's column, I will put all the names into a bucket and five winners will be drawn with the names to be announced on Wednesday, Dec. 11 which is essentially a month before the show opens. My email address here at The Herald is abeeber@lethbridgeherald.com
The Calgary Motorcycle Show runs for three days starting Friday, Jan. 10.
On the 10th, doors are open from noon until 9 p.m. On Saturday the 11th, the show runs from 10 a.m. until 8 p.m. and on the final day, Jan. 12, it runs from 10 a.m. until 5 p.m.
It's important to note the tickets are for admission to the show only — winners will have to pay for Stampede grounds parking like the rest of us.
As of this writing, an exhibitors' list hasn't yet been created but as fans know, this show always has something new and different to offer. Whether your interest is scooters for urban commuting or heavy touring bikes, the show will surely have something on the floor that is begging you to spend your money.
Along with displays from area dealers, manufacturers will have their own floor space promoting everything from Ducatis to Vespas.
It was the Vespa booth that caught the attention of our group last year, thanks to a 300cc model that seemed like it could be a bonafide highway machine. I've long been a fan of "scoots" and bigger displacements can be a bonafide alternative to a mid-sized motorcycle. My personal favourites are built by Italian company Piaggio (which is also part of the Vespa empire) — they're stylish, roomy and have highway potential. The venerable Suzuki Burgman is probably the big-scooter standard bearer but last year I don't recall seeing the 600cc model. The 400 Burgman is sized nicely but as the old saying goes, there's no replacement for displacement.
And that's why I'm a big fan of the Harley-Davidson touring bikes. With modern electronics including touchscreens, Harley is creating an experience touring riders would never have imagined decades ago. Are they heavy? They certainly can be but H-D engineers somehow have created a chassis balance that makes a rider quickly forget about weight. That was made clear last year when I was admiring the Street Glide, probably the most popular Harley touring rig. A sales rep urged me to try the legendary shark-fairinged Road Glide which I thought would be too heavy for me. But I was totally wrong. The bike lifted easily off the side stand and felt like something hundreds of pounds lighter. So if I win the lottery between now and Jan. 10, you'll know what I'll be riding next spring.
The show is so much more than motorcycles, though.
There are always a wide range of businesses selling apparel and accessories, there are various shows that will appeal to the young and young at heart, and fans of vintage motorcycles can always expect to see an impressive collection of older bikes.
The annual bike giveaway this year is a Kawasaki Z400 ABS, an urban streetfighter that not only is loaded with style but also seems to have comfortable ergonomics.
As regular visitors know, the motorcycle industry has changed rapidly in recent years. Cruisers, which once dominated the market, are becoming a minority which is sad because companies like Honda, Kawasaki, Suzuki and Yamaha used to produce some really beautiful ones.
Now adventure bikes — with wire rims and high ground clearance — have become the rage and every manufacturer seems to have them. Kawasaki, a couple of years ago, brilliantly introduced a 300cc version of its Versys, which previously was only available in 600 and 1000cc iterations. Light and fairly low, the 300 Versys is a bike that will appeal to beginners while also being fun for more experienced riders.
To me, it may be the ideal city commuter bike since Kawasaki also offers accessory locking hard cases.
As you can tell, I'm already getting excited about the show because there is nothing like the wind-in-your-face feeling of being on a motorcycle to stir one's soul.
And even if the weather is more conducive to hibernating, the thought of spring and two-wheeled adventures can warm up anyone.
So get those entries in — I look forward on Dec. 11 contacting those five lucky winners.
Thanks again, Jackie and Laurie, for thinking about Herald readers. Until next time, keep your fingers in the air and your feet on the pegs — oh wait, maybe that's just me. How does that actually go?