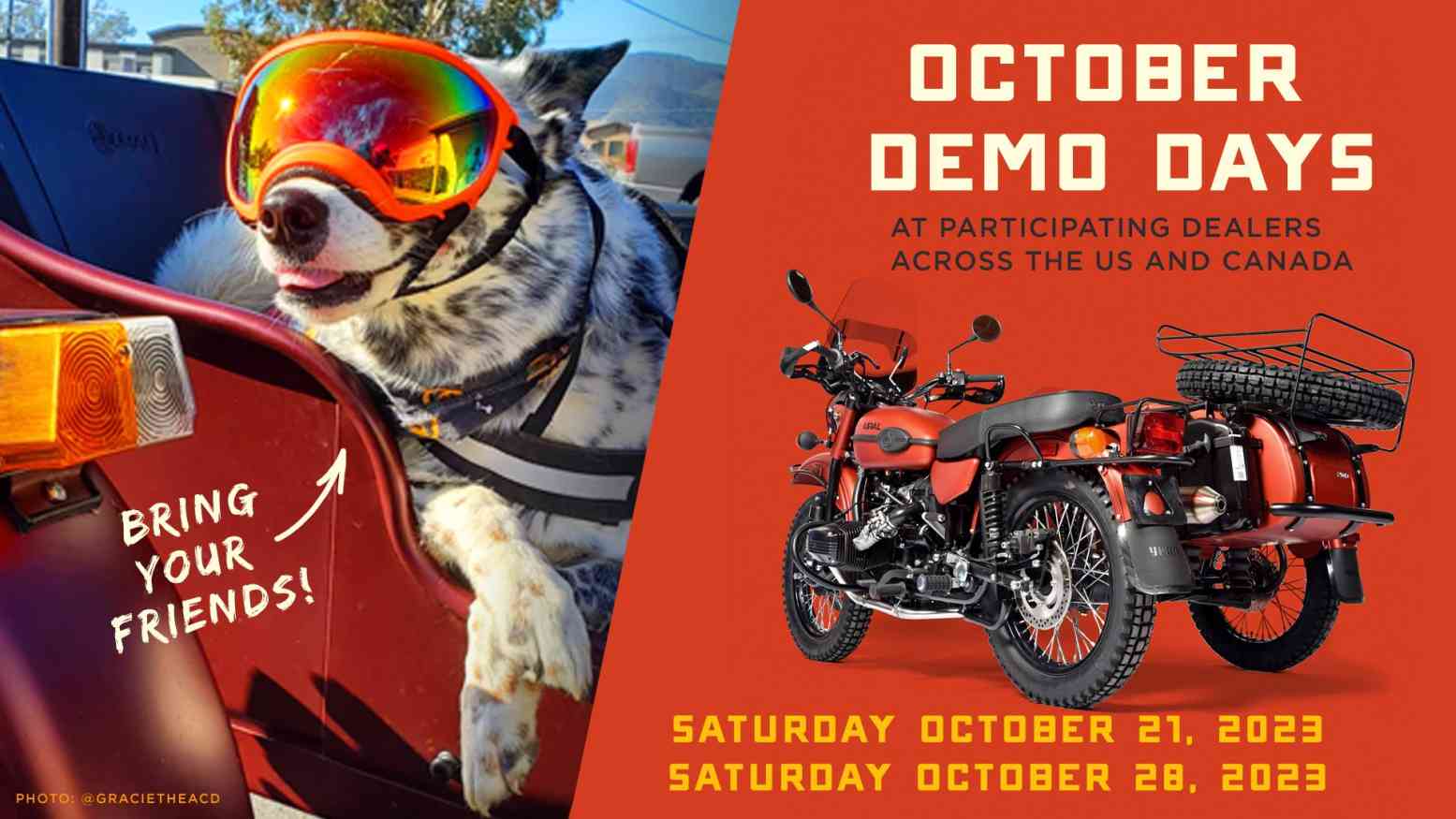 Fall Demo Days At Dealers
When most motorcycling is winding down, Ural season is just getting started!
Our dealers across the US and Canada are inviting all local Ural riders and riders-to-be to come out for the Ural Fall Demo events on Saturday October 21 and Saturday, October 28th.
Come in costume and show your holiday spirit! Try out a new Ural or go for a ride in a sidecar, and do bring your friends along. Enjoy coffee and treats while you mingle with other Ural enthusiasts and get to know your local Ural community.
Find the list of participating dealers, follow the link for more information and RSVP!
PS:
$250 Ural Shop Gift Card on top of the current promotion when you secure your Ural with a deposit during the Demo Days.
PPS:
$250 Ural Shop Gift Card for the spookiest Ural dress up. Submit your photos and video entries to madina@ural.com and tag us @uralmotorcycles. Now through October 31st.
* * * * * * * * * * * * * * * *
Tell 'em Bikernet.com sent ya! And click to know more.