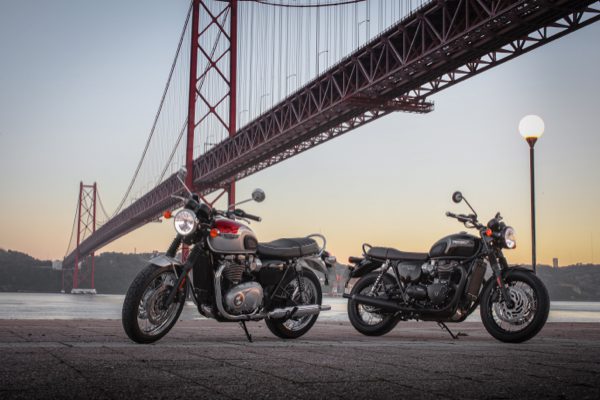 Triumph's new 2016 Bonneville family of motorcycles have received substantial critical acclaim from the motorcycle press since their public launch earlier this year and now the awards are rolling in. The Bonneville T120 took top honors as Rider Magazine's Motorcycle of the Year, while the Street Twin won Cycle World's Ten Best Motorcycles as the Best Standard.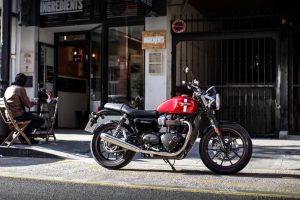 Rider Magazine looked at Triumph's history to decide that the Bonneville T120 was this year's Motorcycle of the Year, asserting that the engineers completed their mission precisely by creating "modern Bonnies…built for practicality and performance with timeless style."
To be named Cycle World's Best Standard, the Street Twin outperformed the competition and expectations. The power, sound and handling combine to create the "perfect spiritual extension of a vintage Triumph, just way better performing."
It's an incredible honor and testament to the extensive development and engineering work involved in taking one of the most iconic and popular models in Triumph's history, completely redesigning it from the ground up, and still managing to raise the bar to an even higher level.
In what has been an extremely competitive year for the motorcycle industry, one that saw more than 70 new models introduced to the North American market, it's an outstanding accomplishment for Triumph to receive these two prestigious awards.
In addition to the praise the Bonneville family has garnered, Triumph's new Explorer range of motorcycles were also honored as one of ten finalists for Rider's Motorcycle of the Year. The unique 1,215cc triple engine, paired with it's advanced electronics and distinctive styling, make the Explorer the ultimate transcontinental adventure motorcycle.
For information on the complete line of Triumph motorcycles, including the awards winning Bonneville family, and to find a local dealer, visit www.TriumphMotorcycles.com.