Sidney May, the 2015 winner of a $5,000 Buffalo Chip Challenge scholarship, stopped by The Chip last week to pick up her check. She can be seen in this photo with Rod handing her the $5,000 check. She is registered at Black Hills State University to start this fall on a degree in Business and Marketing.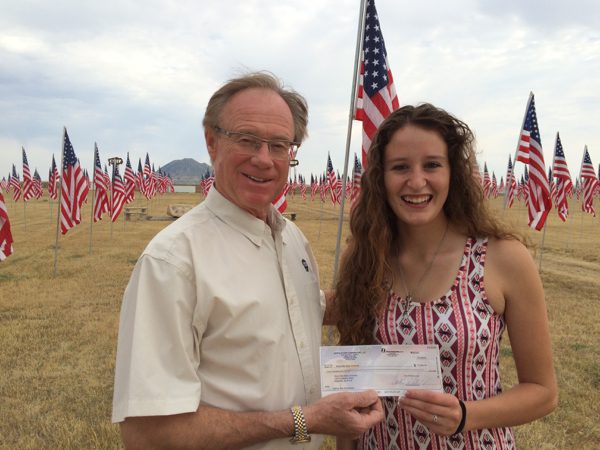 Sidney is still very excited to start her own hot rod shop. She is an intelligent and focused young woman and has a real passion for working on bikes and cars. She even organized a car show in Iowa this past year to support a high school tech program, raising $2,000 which she presented to the school board. The funds and her enthusiasm helped save the program. She still talks a lot about the impact that the Buffalo Chip Challenge had on her life and career goals.
We are very proud of Sidney and so glad we could help her continue her education and pursue her dreams.
Nyla
Nyla Griffith
Media & Public Relations