As you may know, we send out emails from time to time trying to help find new homes for sold out and rare pieces owned by clients. These do not belong to the studio and are for sale by private collectors.  Please view the listings below and let me know if any are of interest. Some of these are really tough, if not impossible to find these days.  
This is not an all-inclusive list.  If you've been looking for a specific piece and you don't see it here, please let me know and I'll check secondary market availability.
These emails typically generate a lot of excitement, so if you see something of interest, please let me know ASAP!
You can view specifics on each piece on our website's "Full Artwork Listing" page, where each piece is listed alphabetically by title.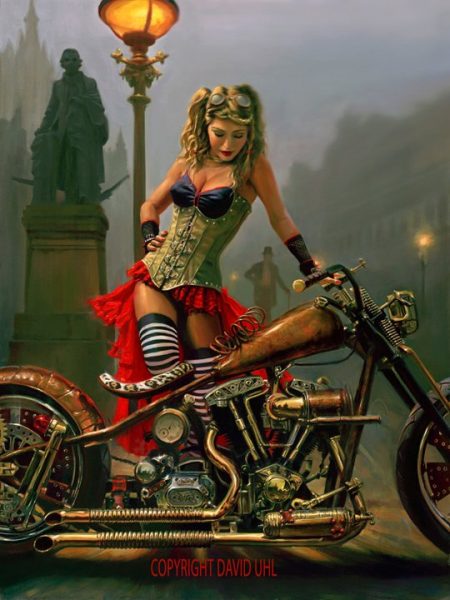 Here's just one fine example:
Steampunk Collection – there is currently a set of 6 Steampunk pieces, in the 30×40 size and each is hand-embellished.  These will either be sold as a set, or individually. Price for each piece is $7,000.
Steampunk Seduction
18×24, $4,000
24×32 hand-embellished, $6,000
30×40, $6,500
30×40 hand-embellished $7,000.