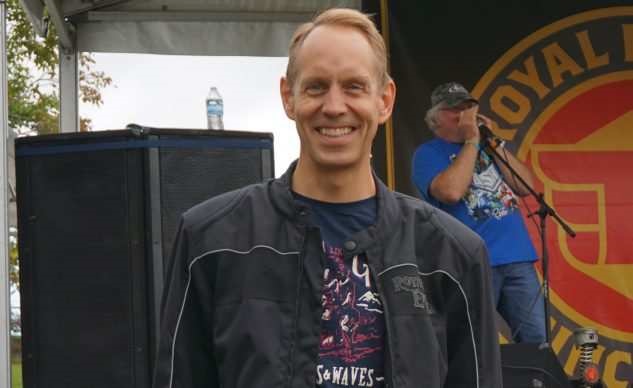 Before joining Royal Enfield in 2014, Copes worked with Harley Davidson for 20 years.
Former Harley executive Rod Copes has quit from his role of President of Royal Enfield North America, where he was heading the North and Latin America for last 5 years, reveals a LiveMint report.
Copes has previously worked with Harley Davidson for 20 years till August 2014, before joining Royal Enfield.
An alumni of Massachusetts Institute of Technology (MIT), Copes was a key figure in setting up Royal Enfield's operations in the USA and Canada. Later in May 2019, he also took over the responsibility of the Latin American market, including Brazil, Colombia and Argentina.
The report claims that Rod Copes will continue his work until the end of February. It quotes a person from the company who said that Copes' exit could be a blow to Royal Enfield in terms of further expansion of the brand's presence in North American market.
This is the second big exit among the key persons of the company, after Pierre Terblanche resigned in July 2016. Pierre Terblanche is a famous motorcycle designer, who joined Royal Enfield in November 2014.
In North America, RE has around 100 dealers. The company is aiming to scale up the sales volumes to around 10,000-15,000 units by mid-2020. It is banking on the 650cc models for that goal.