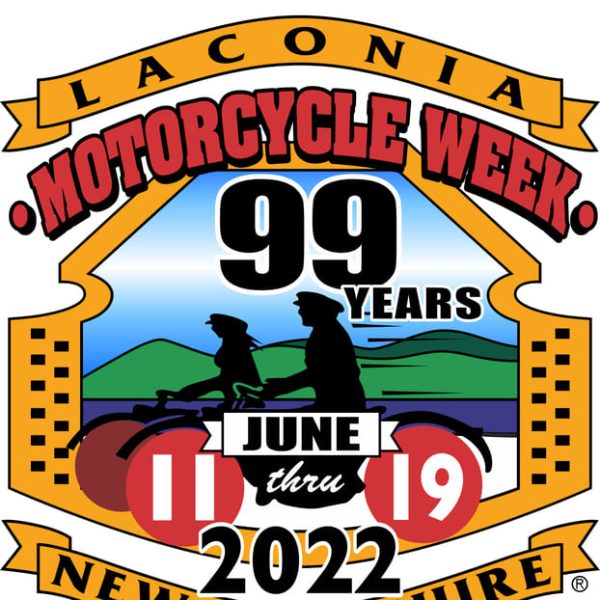 Laconia Motorcycle Week® Welcoming Press Conference Thursday, June 9, 2022 at the Colonial Theatre of Laconia, 609 Main Street, Laconia, NH 03246.
The 99th Anniversary of Laconia Motorcycle Week® begins Saturday, June 11th, 2022 and the Laconia Motorcycle Week® Association invites all media personnel to help us kick-off this year's Rally at the Welcoming Press Conference hosted by Colonial Theatre of Laconia on Thursday, June 9th from 11:00AM to Noon.
Cynthia Makris, President of the Laconia Motorcycle Week® Association, will moderate. Scheduled to appear are:
Governor Chris Sununu
Captain Bill Haynes – NH State Police Highway Safety Office
Laconia Police Chief Matt Canfield & Laconia Fire Chief Kirk Beattie
Laconia Mayor Andrew Hosmer & Laconia City Manager Scott Myers
Chief Mark C. Armaganian | Director of Enforcement | NH Liquor Commission
Shannon Stevens – New Hampshire Motor Speedway
Cameron Gray – American Flat Track
Tom Day – Gunstock Mountain Resort
Bob Coy – United States Classic Racing Association
Jennifer Anderson & Charlie St. Clair- Laconia Motorcycle Week Association
Daily Rally Press Conferences for Laconia Motorcycle Week® will occur at the Naswa Resort (1086 Weirs Boulevard) from Monday June 13th through Friday June 17th at 9AM.
Visit: www.LaconiaMCWeek.com
* * * *