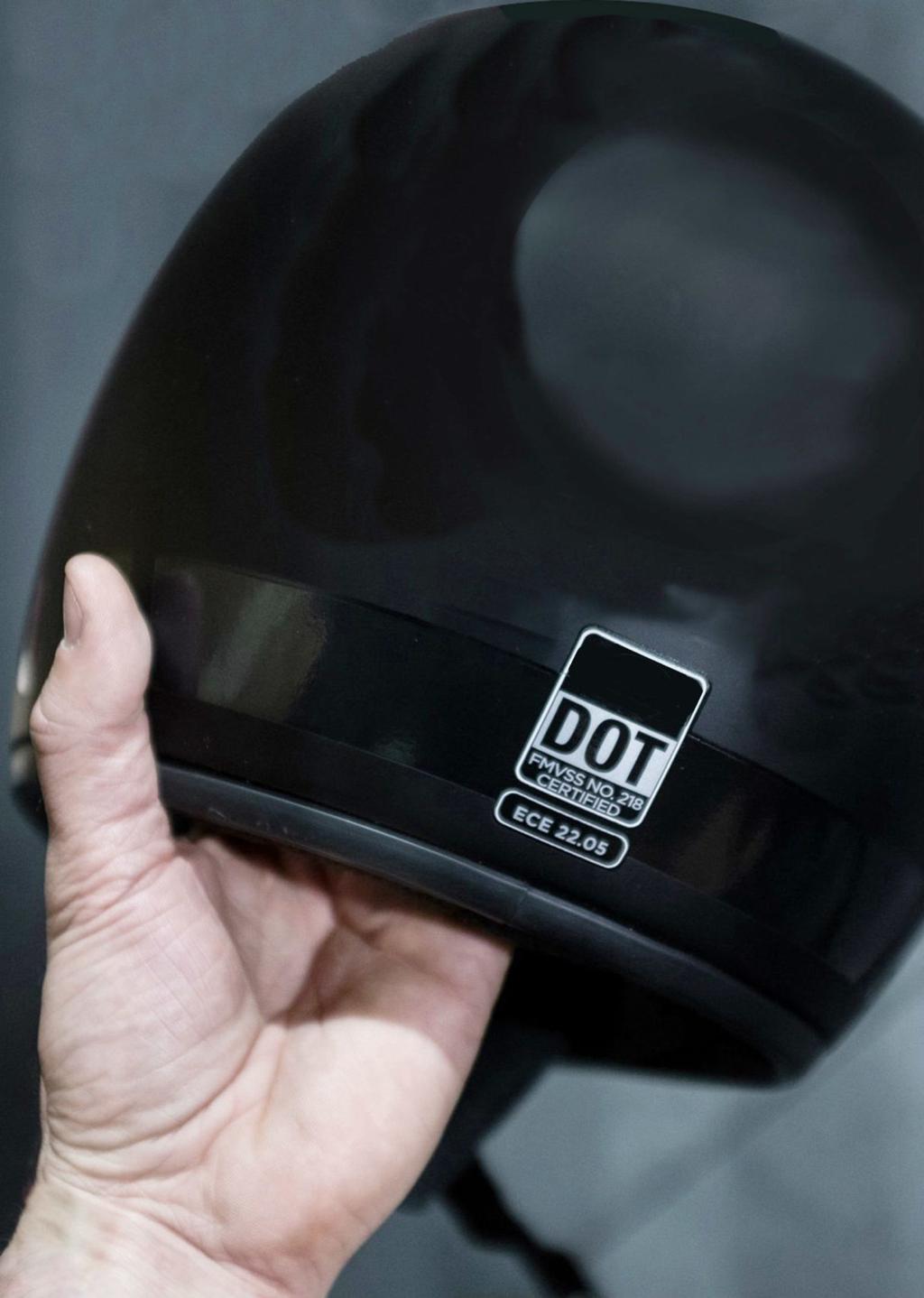 Kimberly Chapman was known as the "ultimate motorcycle enthusiast," earning a national reputation for being a motorcycle community advocate.
The 55-year-old was killed in 2011 when she collided with a vehicle that pulled in front of her at a Phoenix intersection.
Months later, some of Chapman's friends spearheaded the creation of the Arizona Motorcycle Safety and Awareness Foundation, a nonprofit that advocates for safer practices for motorcyclists and eliminating distracted driving in the state.
"She was heavily involved in the motorcycle community," said Mick Degn, the foundation's executive director.
"I've been a motorcycle rider and been involved in motorcycle organizations and we just felt that there wasn't anything that was really being done to help be preventive in regard to motorcycle crashes. So myself and seven other folks formed AMSAF."
"As we spent time looking at what we wanted to accomplish, our biggest thing was to help reduce crashes and fatalities and promote motorcycle safety and awareness," Degn added.
In Arizona, 150 motorcyclists were killed in crashes in 2018, a decrease from the 161 killed in 2017.
In Tucson, fatalities doubled from 7 to 15 from 2018 to 2019.
The foundation, which primarily focuses on educating riders of all levels, used a pilot scholarship program to reduce the cost of motorcycle training, an expense reaching upwards of $300, according to Degn.
By 2014, the foundation's mission expanded to allocating monthly scholarships.
So far, more than 3,500 Arizona riders have been trained.
The foundation's statewide effort has received support from the Arizona Governors Office of Highway Safety, the Arizona Department of Transportation, the Arizona Trauma Association and various organizations in the medical and law enforcement fields.
"We've seen an increase in motorcycle registrations — there's 400,000 plus people registered, but at the same time we also see that even though they're registered motorcyclists at the end of the day, they're not trained," said Alberto Gutier, director of the highway safety office.
"One of the issues that we have with motorcycles is the lack of what I call mutual respect. Motorcyclists need to respect the vehicles and follow the rules of the road and cars also need to have some respect for the motorcycle community."
In November, the governor's office provided a $50,000 grant for the foundation's efforts.
It's being used to fuel the foundation's newest effort of operating the state's first helmet scholarship program for motorcyclists.
"Arizona is a choice state on wearing a helmet, but if you're going to wear a helmet we want people to wear a good helmet, a department of transportation helmet that's going to protect them," Degn said.
The foundation has helped more than 100 riders get discounted helmets, working with five vendors in the state, including RideNow Powersports and Cycle Gear in Tucson.
After applying for the scholarship and giving a $50 tax-deductible donation, the foundation provides $125 off a helmet. The sellers tack on an additional 25% discount.
"You wouldn't believe the number of phone calls I get from parents who want to get their kid a motorcycle, but they want them to take a motorcycle course first and they want to get them a good helmet," Degn said.
"We help them in both ways … we've been able to save them money in both areas and now they can help their child."
The scholarship saves riders hundreds of dollars for a full-coverage helmet, which could cost nearly $600.
While "safety is hard to sell," according to Degn, the foundation's future includes finding partners with large Arizona employers and organizations as they continue to promote their mission.
"That's why we have to continually talk about distracted driving, sharing the road, meaning looking out for each other, looking out for the two-wheeled vehicle and the four-wheeled vehicle down the road," he said.
Major traffic switch headed to I-10 near Ruthrauff: Construction crews are shifting traffic on Interstate 10 near Ruthrauff by the end of the week.
On Friday, all westbound I-10 lanes will shift to the westbound frontage road and all eastbound lanes will shift to the westbound I-10 lanes by Saturday.
Crews will work from 9 p.m. to 7 a.m., reducing I-10 to one lane in each direction.
The Sunset Road exit ramp from westbound I-10 will move to the southeast, ADOT says. This exit will provide direct access to westbound I-10 frontage road businesses.