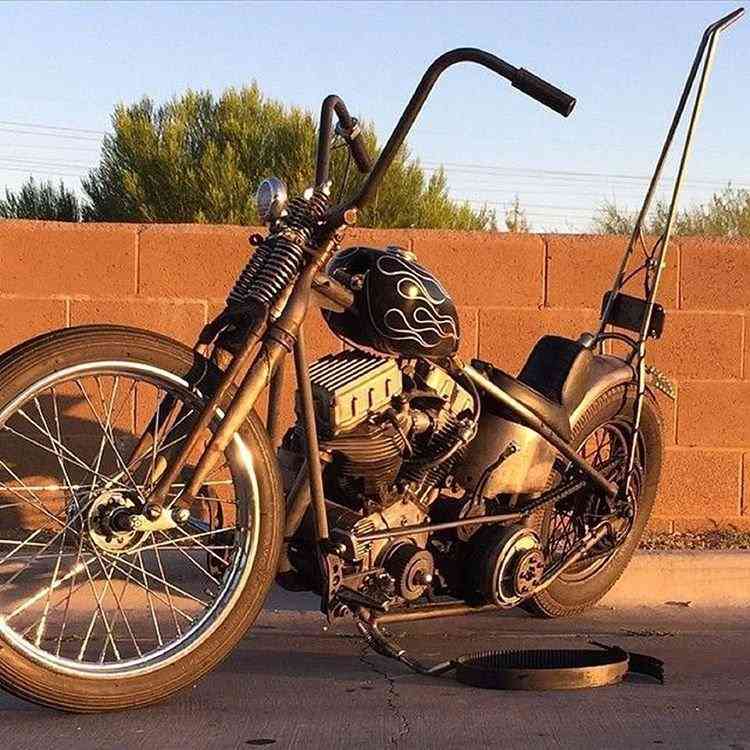 Spring is here & Motorcycling Events coming up
The shop is so close I can taste it. It's spring out here and flowers are blossoming everywhere.
I needed to fabricate some risers for the XA. My lathe is in a crate, so I jammed down to Clausen's Machine in Spearfish.
The 85-82 year old husband and wife team are still running the machine shop, have been for over 50 years. They made me two sets, one 4-inch and one 6-inch. Irish Rich approved.
It's almost whiskey time and a big weekend coming up. We will look at trailers for Bonneville, a bridge for the stream behind the shop and meeting with Irish Rich tomorrow. Saturday, might be '48 UL start-up day or staining shop chair rails.
In the meantime, ride fast and free forever.
–Bandit
* The Bikernet Weekly News is sponsored in part by companies who also dig Freedom including: Cycle Source Magazine, the MRF, Las Vegas Bikefest, Iron Trader News, ChopperTown, BorntoRide.com and the Sturgis Motorcycle Museum.
Join the Cantina & celebrate 25 years of Bikernet.com – an online archive of extensive reports, chopper builds, feature articles, event photos & more. Click To Subscribe.