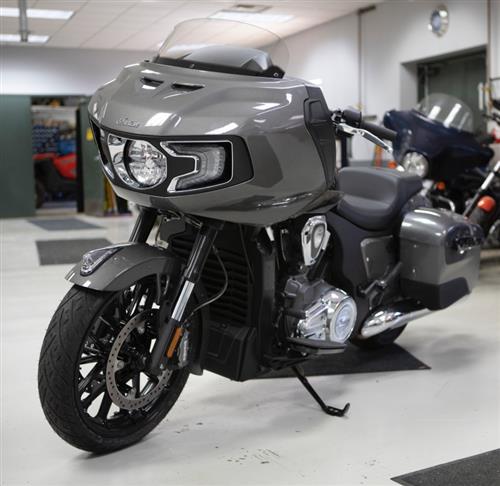 In the First Ever King of Bagger Competition at a Moto America Road Race in Laguna Seca
By Bandit with photos from S&S
his is a gear-grinding, shock stretching, chassis flexing, pushrod pounding (in the case of the Challenger, tappet tapping) first in many respects. No one ever expected baggers to battle it out in an official AMA, MotoAmerica road race scenario on an historic championship road racetrack. But it's happening this year supported by industry leaders such as S&S, Barnett, Saddlemen and Drag Specialties.
Fourteen teams committed to racing in the inaugural King of the Baggers event at WeatherTech Raceway Laguna Seca. Bikernet is going to watch a couple of teams going forward, and today focused on the only Indian entry into this magnificent competition.
Indian launched a new model this year, the Challenger, proclaimed to be the ultimate American Bagger with a Fixed Fairing, Inverted Front End, the Most Powerful Motor in its class.
Join the Cantina – Subscribe Today