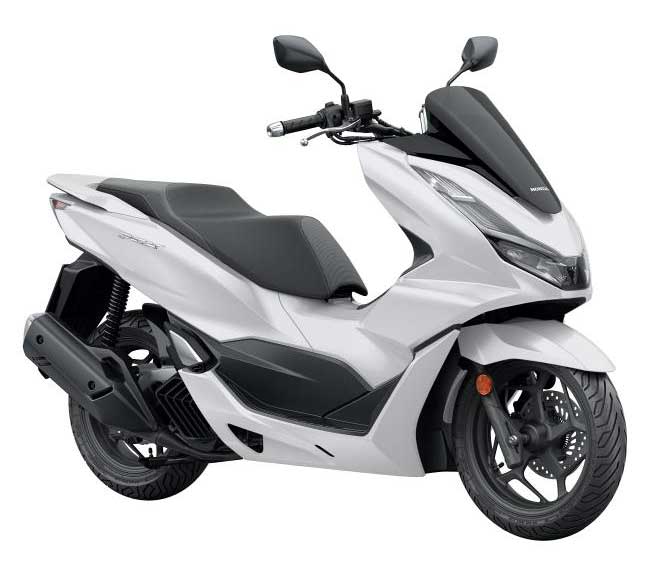 by Silvian Secara from https://www.autoevolution.com
Of all the models mentioned in the company's recent announcement, the 2021 PCX takes the cake for being the most innovative.
Given the abundance of exciting announcements made by motorcycle manufacturers as of late, we're inclined to believe that 2021 is becoming a promising year for the two-wheeler realm. The latest statement to support that claim was made by none other than the almighty Honda, which revealed details on as many as four new entry-level machines for the 2021 and 2022 model years.
First and foremost, the company's scooter lineup will have the honor of welcoming an updated PCX that boasts a 157cc single-cylinder powerplant. Back in 2009, this bad boy was unleashed on the U.S. market as PCX125, gaining an array of steady upgrades ever since. Besides a modest displacement boost, the newcomer prides itself with a modified chassis that offers "reduced weight and improved cornering performance."
Additionally, the 2021 Honda PCX comes equipped with a 30-liter storage unit below the seat and Honda's state-of-the-art Selectable Torque Control (HSTC) setup. In addition, each and every lighting component is an LED item. This tasty piece of Japanese machinery will hit dealerships as early as March, with an MSRP of $3,799 for the base model. On the other hand, the ABS variant will cost you an extra 200 bucks, which is what you might refer to as a bargain.
As we move down the scooter range, we'll come across a fresh Metropolitan hosting a generous amount of storage space for your convenience, including in-dash and under-seat compartments. Should you be looking for a "European-style scooter engineered to embody American practicality," you'll be able to get your hands on a 2022 Metropolitan in April, for just $2,499.
Next up, the manufacturer's insanely customizable Ruckus will also make an appearance for the 2022 model-year. The 49cc superstar retains the unmistakable design language that made it special in the first place, as well as the vast majority of its main characteristics. At the end of the day, why would you change a recipe that works so well? This rugged little thing will be priced at $2,799, and we should expect it to hit dealerships during the same month as its Metropolitan sibling.
Last but not least, the final entry from Honda's 2021 small-displacement goodness is none other than the revered CBR300R – "a single-cylinder machine capable of conquering tight city streets or twisting back roads." Customers may opt for the base variant, which can be purchased in April for a mere $4,799, while its ABS counterpart could be yours for $4,999.
In terms of paintwork options, the PCX will be clad solely in Pearl White, while the Metropolitan will be available in Pearl Soft Beige or Coastal Blue. Furthermore, Honda's Ruckus wears either White/Pearl Blue, Gray or Midnight Blue/Tan from the producer's color palette. Finally, the beloved CBR300R comes dressed in Grand Prix Red or Matte Gray Metallic.